Why College is Important, Ask your Rep: Amy Denton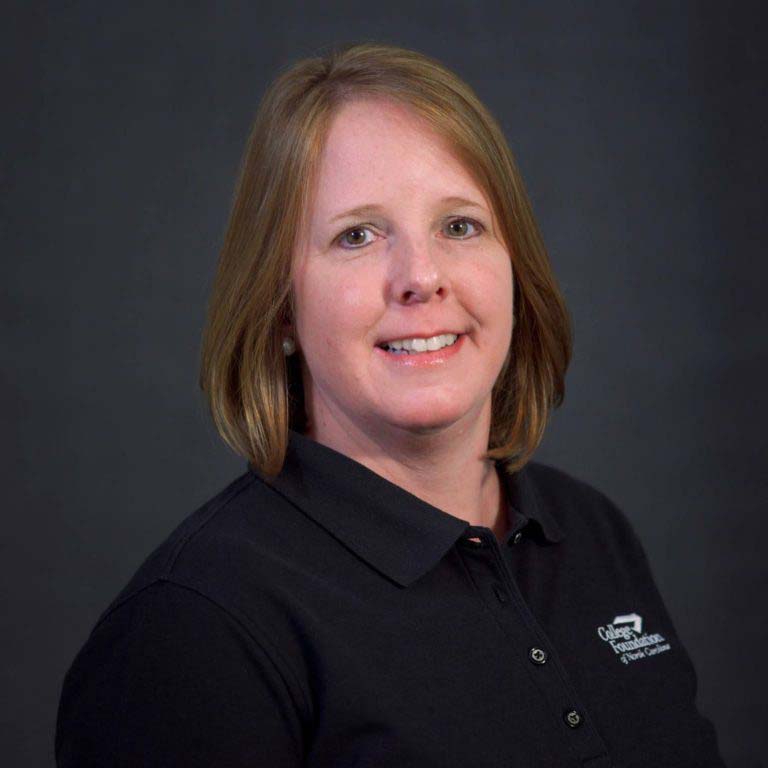 Our regional representatives are the heart and soul of College Foundation of North Carolina (CFNC). Without them, we wouldn't be able to reach North Carolina students through in-person Q & A sessions, seminars, and conventions. Knowing this, we have begun a series to introduce you to all of the regional representatives. This week, meet Amy Denton: she represents CFNC in the 252 area code, which includes the areas from Rocky Mount to the Outer Banks, and all counties in between. 
Amy's Professional Background 
Amy graduated from Barton College in 1994, with a degree in journalism. She discovered almost immediately that journalism was not the right fit, which began the journey to a career that felt like her calling. (Note to seniors: It's OK if you don't have all the answers today! You can make changes in life.) 
After a few steps in different directions, Amy was asked to return to Barton College as an admissions counselor. She found that this role not only allowed her to give back to her alma mater but also gave her the opportunity to help students and their parents apply and pay for college, which was a mission that filled her with pride. After 11 years of working to help students accomplish their goals at Barton, she was offered a job with College Foundation, Inc., where for the last 10 years she has spent her career helping the families of NC with planning, applying, paying, and saving for college. 
Amy's Favorite College Memory 
Amy knows firsthand the difference a college experience can make for a student still trying to find their place in the world. Her favorite memory from her own college experience is her time in Sigma Sigma Sigma, a Greek organization that has been at Barton College for 52 years, and has existed nationally since 1898. She learned, laughed, and served with her sorority sisters, and her time in the sorority gave her memories she treasures. Of course, she says, "a sorority is not the only reason you should go to a college," but she found that it enhanced her college experience. She found her place and learned about herself during her time in college, and she hopes for the same experience of self-discovery for North Carolina students. 
Why Does Amy Believe College Is Important? 
"College is way more than academia", says Amy. "While we know a college education has been proven to afford us better employment opportunities and higher wages, it's also so important because it teaches students more about independence… 
learning to wake up on time and get to that 8 a.m. class, 
prioritizing what's more important – studying for that exam/writing that paper or choosing to go to a party with your friends, 
making right decisions and learning from your mistakes." 
Amy went on to say that, "College teaches students all about being social…meeting friends and developing lifelong relationships, working with peers in group environments and experiencing all different cultures – fellow students and faculty/staff – that you never had in your hometown." 
And, she believes that college teaches students better time management and leadership skills. In college, students are treated like adults and expected to act as such; otherwise, they must face the consequences, which could affect their plans for the "real world." 
What Do You Want Parents and Students to Know About CFNC.org? 
Amy says that parents and students under-utilize certain tools that could equip them for future challenges as they prepare for and attend college. Parents and students should take time to explore: 
Said Amy, "These two tools can help not only with nailing down the details of budgeting and getting ready for college courses, but they also help to get you in the rhythm of planning and making decisions that will affect your higher education. These tools are all offered for free through CFNC, and it's important to use everything at your disposal to make the most of your time in college." 
Amy Denton and all the Regional Representatives are here for North Carolina students and their families, and we're proud to have her on our team! If you're a student, counselor, parent, or administrator with questions about planning, applying, or paying for college, all you have to do is reach out to find the answers you need. Call CFNC at 866-866-CFNC or visit us online at CFNC.org, and you can even connect with Amy on Facebook.
Go Back to News