4 Out Of 5 College Students Rely On Financial Aid To Pay For College
Have your students completed the FAFSA?
Find Out Now!
FAFSA Tools
Paying for college is a big concern for students and families. Completing the Free Application for Federal Student Aid (FAFSA) is one of the best ways to make the cost of college more manageable. FAFSA unlocks access to financial aid at the federal, state, and college level for students who qualify. We have lots of great resources to help.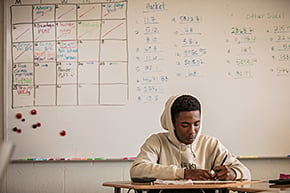 Are You A Student?
Would you like assistance in completing your FAFSA? Whether in person or online, we have many free options available for you! 
FAFSA Assistance
Are You A School Counselor?
Are you a school counselor or college access professional looking for FAFSA tools?


Track Your Progress