Why Go to College? 7 Benefits of Higher Education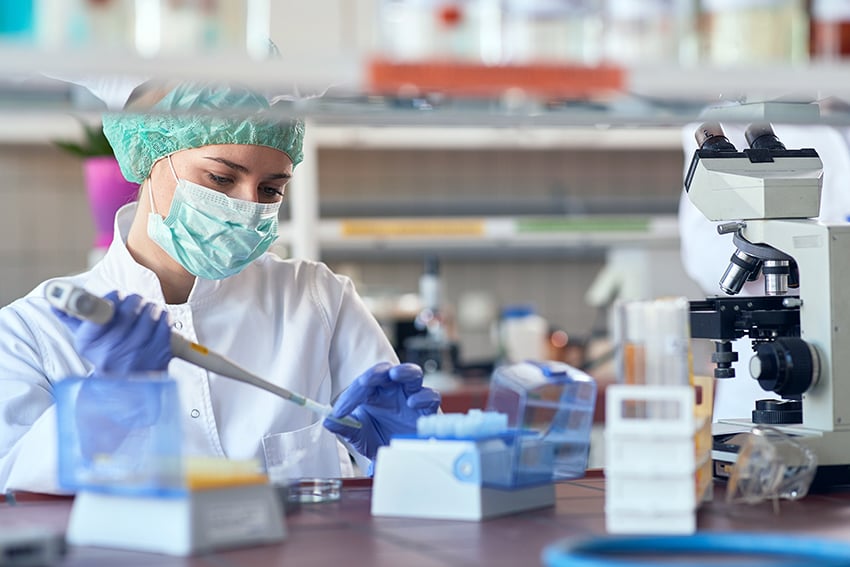 When thinking about your future, college surely comes to mind as an option. You've probably heard many people in your life advise you to attend a two-year or four-year college and earn your degree, but have you ever really thought about why? Maybe you're wondering if college is beneficial for everyone, whether you should take a gap year, or even how college can help you socially or professionally, not just academically.
While there's no doubt that higher education has many benefits, everyone has different reasons why they choose to attend college. Check out these seven benefits of higher education to answer the question of, "Why go to college?"
Become independent
Whether you commute to college or move into a dorm, college marks the beginning of independence. You can study what you want, live somewhat on your own, create your own schedule, and ease into the fun parts of adulthood.
This may seem overwhelming, but there are so many tools out there to help you succeed. CFNC has tons of information on how to find the perfect college for you, exploring programs and majors, and completing the FAFSA so you can apply for financial aid.
If the thought of all of this seems scary, you may want to consider taking a gap year before heading off to college. Some students find that this extra year between high school and college can help you mentally and financially prepare for this phase of independence! Take advantage of your gap year by making plans to volunteer, travel, or explore future career interests. No matter when you choose to attend college, benefits are sure to follow.
Make more money
Attending college and earning a bachelor's degree instead of halting your education after high school could increases your lifetime earnings by $1.2 million on average. This breaks down to an average of about $32,000 more per year when it comes to a salary.
On top of this, many benefits are offered to employees with a college degree. For example, people with bachelor's degrees are 47% more likely to have health insurance provided by their employers, leaving more money in your pocket!
Find out what your dream job is…
College offers you a playground of careers to explore. There are around two thousand majors that exist, and most colleges have more than one hundred majors to choose from. When you factor in all the minors and career-oriented clubs, there are endless opportunities to explore different career paths.
To find out which careers may be a good fit for you, use your CFNC user ID and password to log in at NCcareers.org. Take assessments to identify your interests, explore occupations, and plan for a career. Don't be afraid to take classes, do internships, and explore career fields that appeal to you!
One of the biggest "pros" of attending college is all the opportunity to learn about your passions. The only "con" might be having too many interesting options to choose from!
Then land it!
The job market is getting competitive and having an associate or undergraduate degree can set you apart from the competition to land your dream job. No matter which type of college you choose to attend, taking college-level courses will provide you with skills and knowledge that prepare you to be a competitive candidate in the job search pool.
Today's employers are excited to welcome new employees who've developed communication, leadership, and problem-solving skilling in college. In addition to landing a great job, people with a bachelor's degree are also more likely to say they're "very satisfied" with their job.
Develop your social circle
It's no coincidence that most wedding parties are made up of college roommates and friends from the happy couple's "good old days" in college. Whether it be your freshman year roommate, your library study buddy, or your chemistry lab partner, there are going to be so many people you meet in college who will become lifelong friends. With college campuses of thousands of people from all over the world, the opportunities for unique friendships and connections are endless!
Networking connections
College is a sure way to help enhance your professional future because you have so many opportunities to make connections that are sure to help you down the road. Professors, tutors, research supervisors, and other faculty can provide you with guidance and connections that will help you during and after college. Many colleges also have a community of alumni with a diverse network of mentors and peers to connect with in your future professional career.
Make lifelong memories
From school athletics to clubs to university events, there are countless things that make amazing college experiences. If sports are your passion, you'll love the school-wide traditions that accompany them. Getting playful (or competitive) about rivalries, singing your alma mater, and cheering for touchdowns are memories that you'll carry with you forever. Clubs can introduce you to people with similar passions and get you involved in projects that matter to you. Your university will offer you endless events to meet people, share your passions, and make some memories!
If learning about all of the benefits of higher education has answered your question of "Why go to college?" create a free CFNC account today to get started on planning for college and your future!
Go Back to News