What College Should I Go to? How to Find the Best School for You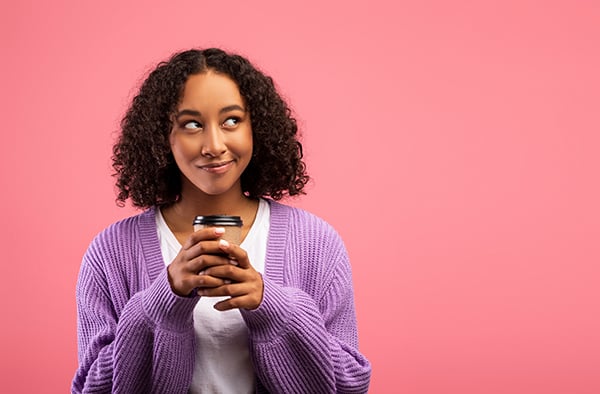 Your ideal school is out there, and it's a special place that will allow you to thrive, grow, and succeed in life after you graduate. But choosing a college may have you feeling like an indecisive Goldilocks — and instead of three beds, there are 5,300 (that's how many colleges are in the United States alone!) Everyone will have different needs and preferences for their comfiest bed — and a fulfilling college experience.
Let us help ease any anxiety you may have around the question, "What college should I go to?" This step-by-step guide is packed with tips, tools, and resources to get you started on this exciting process to find the right college for you!
Consider What Matters To You
Here's a sample of some key factors that set colleges apart from one another and things you'll want to consider when making your college choice. Use the CFNC College Search to learn more about the schools that interest you.  
Location – Do you want to stay close to home, or are you craving a brand-new environment farther away? Would you want to be in an urban, suburban, or small town/rural area? Perhaps you'd rather attend college online, giving you more flexibility around where you live.
Quality Academics – Is the school accredited? Are its programs and faculty renowned for their excellence, especially in the field(s) of study you might want to pursue?
Campus Size – A smaller campus usually means smaller classes (look for a low student-to-faculty ratio) and a more tight-knit student body, while bigger campuses generally provide a wider variety of courses, student activities, and research facilities.
Campus Life & Culture – Do you want to root for your Division I sports team in a large stadium, or are you more interested in the arts scene? Are you excited to participate in Greek life or want to avoid it? Take advantage of the unique chance that college gives you to make friends and develop a sense of belonging.
Selectivity – Check the acceptance rates of different schools to determine your likelihood of getting in. Compare your GPA, SAT/ACT scores, and class ranking with students who were admitted. Remember that you can always apply to schools that may be a bit of a reach, but it's smart to apply to target and safety schools as well.
Research Majors and Programs
Whether you know exactly what you want to study or have no idea, college is the perfect space to explore your interests and expand your knowledge. A major is a subject on which you will focus your college studies. You don't have to declare one right away, and some colleges even allow you to design your own major. Regardless, you'll want to go to a school where programs that interest you are strong and reputable. Check out the Explore Programs and Majors tool and find colleges that offer what you might want to study.
Think About Your Future Career
You shouldn't just be asking yourself, "What college should I go to?" but also, "What will I do with my degree?" If you're not sure what your major will be, answering this question with certainty might be tough, too. That's why tools like the Interest Finder and Skill Matcher exist to help guide you toward a career path. Not all colleges offer the same majors, so it is important to consider that when selecting a college.
To get the most out of college, it helps to have a sense of direction. You can also apply for paid internships and jobs in your field of study while you're in school, which can lead to a job soon after graduation. Some college programs will give you what's known as an associate degree, qualifying you to work certain jobs or trades after two years. Here are 10 crucial things to consider when exploring careers.
Compare the Costs
It's no secret that college can be expensive, but some colleges will offer more generous financial aid packages than others. Always talk to the financial aid office at the colleges you're interested in and learn as much as you can about all your options to pay for school.
Apply for financial aid as early as possible using the Free Application for Federal Student Aid (FAFSA), during your senior year of high school. These seven essential financial aid calculators can help you understand your options to pay for college. Once you have an idea of how much each of your college contenders will cost to attend, you can make a decision based on what you can afford and how much you are willing to spend.
Consult the Experts
School counselors and college advisors have the day-to-day job of helping students like you decide what college they should go to. Pay a visit to the counselor at your high school; they can recommend target, safety, and reach schools when it's time to apply, and guide you toward programs/majors you would love. They can also help you make sense of things like the FAFSA and writing college essays. You can also talk to admissions representatives at the schools you're considering to get answers about specific schools.
Didn't get into your first-choice school or haven't applied to college yet? Ask your counselor about the College Redirection Pool (CRP). It's a system that can help students get recruited by schools with open admissions slots.
Visit the Campus in Person
One of the most critical steps in this process is the campus visit. Schedule a campus tour when classes are in session, but also give yourself time to explore independently. Hit the library, peek inside the dorms, try the cafeteria food, and walk around inside lecture halls. Do you like the vibe? Do you get the sense that students there are happy, or that you would belong? Visit areas near campus, too, such as bookstores, coffeeshops, and parks where students hang out. Many colleges will even allow prospective students to shadow a current student for a day.
CFNC is Your Virtual College Counselor
College Foundation of North Carolina (CFNC) helps thousands of North Carolina students answer the question, "What college should I go to?" We also help with every step of the college application process, from your initial college search to your final campus visit—and beyond.  
Ready to dig in? CFNC's College Search tool helps you refine your search based on these factors and more, such as student housing.
Create your free CFNC Account, and we'll help you meet your college match!
Go Back to News