36 Scholarships That Have Nothing To Do With Academics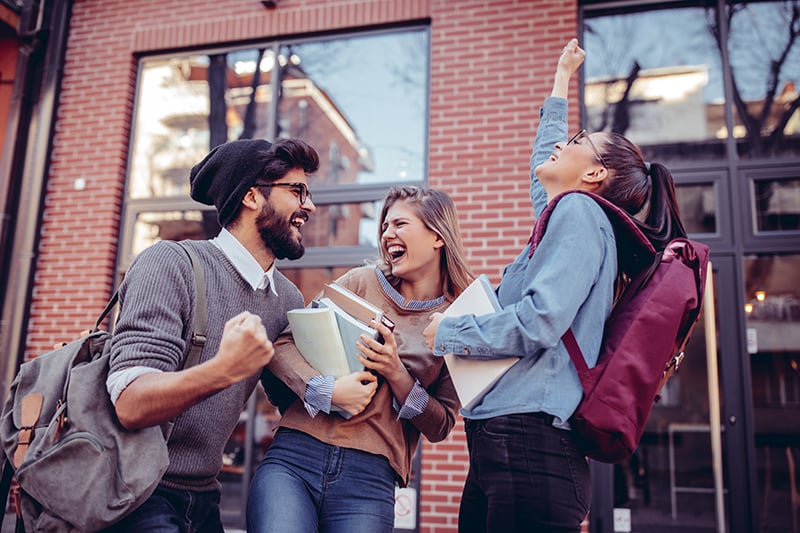 When you think of scholarships, you may think about how strong of a GPA you need to qualify. It might surprise you to know that there are interesting scholarships based on other things too. For example, if you make a prom dress out of Duck brand duct tape, you could earn a scholarship. You could earn a scholarship for a Google doodle, being a vegetarian, or simply for being taller than the average person.
These are just a sampling of scholarships that are not based on academics. You can find more using the  CFNC Scholarship Search Tool on our website to find and apply for scholarships that have nothing to do with your grades.
Scholarships for More Than Academics
For example, if you have Scottish ancestry, there could be a scholarship for you! Essay writers will enjoy the Florence Kidder Memorial Scholarships, and DACA students also have scholarships to help with the costs of college.
If you're a member of the State Employees Association of North Carolina (SEANC) who wants to go to college or a dependent of an N.C. service member wounded or killed from September 11, 2001, there are scholarships available. Finally, the Aubrey Lee Brooks Scholarship criteria includes merit, leadership, character, and the desire of the recipient to "prepare for a career as a useful and informed citizen."
Health Challenges and Disabilities
There are scholarships available for people with kidney disease, hemophilia, epilepsy, and bipolar disorder or schizophrenia. The National Federation of the Blind (NFB) Scholarship supports vision-impaired individuals, while the Allegra Ford Thomas Scholarship is available for people with a learning disability. More general in nature, the Matthew C. Graziadei Achievement Scholarship is open to any North Carolina high school senior with any type of disability.
North Carolina Residents
For residents of North Carolina, there are many scholarships to choose from that are not focused on academic achievement. They include children of the foster care system, any local high school graduate attending community college, and employees and children of the Carolina Food Industry Council (CFIC) or North Carolina Retail Merchants Association.
The NC Need-Based Scholarship is for financial need based on completion of the Free Application for Federal Student Aid (FAFSA). Keep reading for more on financial need scholarships.
International Students
You might be surprised to learn that as an international student attending college in North Carolina, there are also scholarships available to you! Take a look at the Red Thread Scholarship Awards and the Live Your Dream Award. In addition, MPOWER has scholarships for international students and international female students in the STEM areas of study.
Career-Focused Scholarships
The CFNC scholarship search tool also lists opportunities for scholarships in certain fields of study. This can include trade and technical, the culinary arts, hospitality and tourism, law enforcement, criminal justice, and education.
Lifestyle and Advocacy
Several scholarships are available for teens who identify as LGBTQ and who are looking to contribute to the LGBTQ community. There are also scholarships for straight allies of the LGBTQ community, and for those who wish to participate in abroad programs. There is also the Make It Safe Project Writing Scholarship for any queer or trans teen ages 13-18 residing in the United States.
General Financial Need
The goal of scholarships is to assist with financial need, and the cornerstone of that program has been the Pell Grant. Federal Pell Grants support seven million students every year, and grants are based on financial need, not academics. Among the class of 2021, approximately 813,000 students did not complete the FAFSA and missed out on an average of $6,345 in financial assistance.
To qualify, students must complete the Free Application for Federal Student Aid (FAFSA). The FAFSA will also help you qualify for scholarships, work-study programs, and student loans
You Never Know Until You Apply
CFNC encourages you to apply for scholarships because these opportunities are often left unclaimed by deserving students. There are as many scholarships that focus on character, career choice, and residency as those that focus on academics. In addition to the Scholarship Search Tool, CFNC has lots of resources to help you find and apply for college. Get started by creating a free CFNC account today.
Go Back to News