During COVID – What Are My College Options?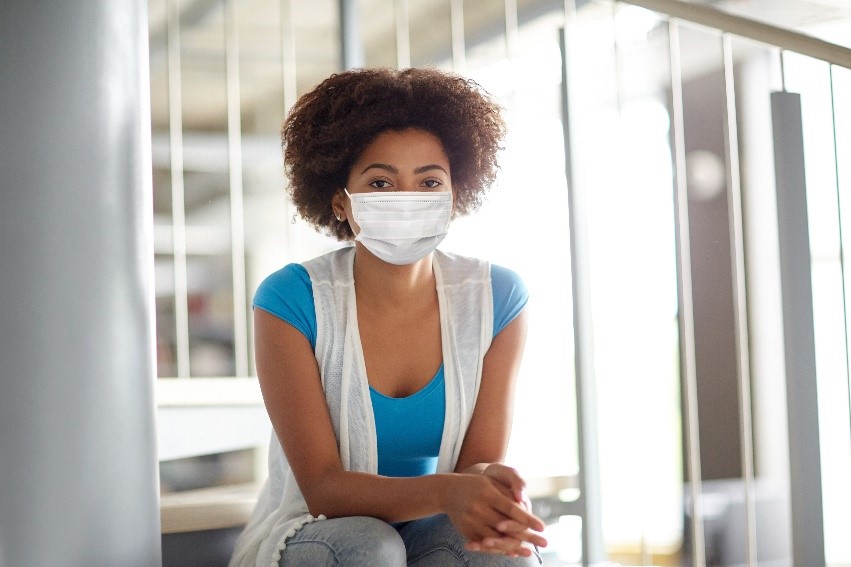 It may feel daunting for high school seniors to think about applying to college right now. Many are just trying to stay engaged in virtual classrooms and make it to graduation. Some may have a parent who lost their job and feel that college is just not possible right now.
Financial uncertainty from the pandemic has caused some students to believe college is no longer an option for them, but there are still options right in your own backyard, even if you are opting to stay close to home right now.
Most NC colleges are still waiving their application fees until October 30th at 5pm, when you start your application through CFNC.org. We know many students need to focus on what is happening in their lives today, but don't forget to plan for tomorrow and your future. You have options and we are here to help!
Online Degree Programs
Long before COVID-19 forced colleges to move from in-person to virtual classrooms, online degree programs were already an option at many North Carolina public and private colleges and universities. In fact, nearly 3.3 million students nationwide were enrolled exclusively in web-based education programs in 2018.
Earning an online degree from an accredited institution is an economical way for you to complete a degree while working and living at home and saving money on campus living expenses. Tuition costs will vary, but you can stay in control of your education by planning this option in advance. Some students may opt for a fully online program now, or a hybrid option with some face-to-face mixed in. Don't forget that our community colleges in North Carolina also have great online and hybrid learning options. You certainly have colleges right in your own backyard where you can apply and keep your options open for next fall. Don't lose momentum!
Employers also see the value in hiring graduates with online degrees from trusted institutions. A recent study found a majority of hiring executives viewed online degrees as similar in quality to traditionally earned degrees. Online learning has certainly taken a big role this year, and we will likely see the value of this type of degree go up from here.
Understand Deferment and Transfer Options
In some instances, including financial hardships related to COVID-19, you may need to delay enrolling at a college where you have been given, and accepted, an admission offer. This may be referred to as a "gap semester" or a "gap year." Policies regarding deferment vary by institution, so you should check with your school to determine your options, but know that this can be an option for you.
To discuss your options regarding deferment, contact the admissions office at the college to which you've been admitted. If you were offered a merit scholarship and then decide to defer, an admissions advisor can help you understand the status of that scholarship for the future. If you plan to defer enrollment for an entire year, you will need to complete the Free Application for Federal Student Aid (FAFSA) for the next academic year.   
This may not be an option for all students. You might be concerned that taking a "gap year" will slow down your educational momentum. If this is the case, remember that you also have transfer options. Our NC colleges and universities have excellent transfer programs and some even have agreements with specific schools and departments. Look into your options locally, if you are staying close to home right now, and have honest conversations with admissions officers. Our two-year and four-year, public and private institutions are here to help you right now.
Community College Programs
Earning a degree from a local community college, apprenticeship program or trade school are also exciting paths for students to find a career they'll love. Enrollment at North Carolina Community Colleges was on the rise before the pandemic, and continues to be an affordable and valuable education option for students to pursue higher education. With a community college in every county in North Carolina, there will be school in your area with a host of programs – one of which could be the perfect fit for you.
You may also want to consider taking classes at a community college and then transferring to a four-year college or university in the future, when the time is right for you.
Don't Lose Momentum
Education is a journey — one that takes different paths for various people. The pandemic has made it harder for everyone to stay motivated right now, but high school seniors need to keep their options open because we will emerge from this difficult time, and you will want to be prepared.
Applying to college is an important step to take during your senior year of high school. Don't lose the momentum you've been gaining during your high school career.
In the words of the great Dr. Seuss, "And will you succeed? Yes! You will, indeed! (98 and ¾ percent guaranteed). Kid, you'll move mountains! Oh, the places you'll go!"
College Foundation of North Carolina (CFNC) is here to help students and parents as you plan, apply, and pay for college. Do you have a free CFNC account? Create one today and start applying to schools so you'll have options for the future.
Need some extra help? We are always here to help! Give us a call at (866) 866-CFNC (2362) or email us at [email protected]. 
Go Back to News