Community College Attendance is Soaring: Is It Right for Your Student?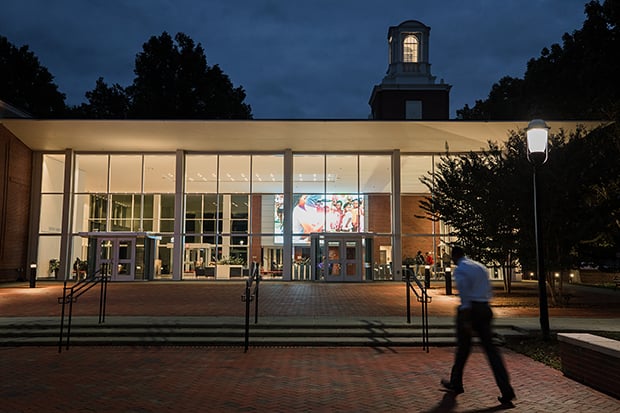 As many students begin to think about where they'd like to go to college in the future, it's important not to forget a valuable and affordable option you may not have considered. There are many benefits to attending community colleges and trade schools.
More people are wising up to the investment of community college. In fact, community college enrollment rates rose during the fall of 2019 for the first time in nearly a decade. It's clear that more students are interested, but what is it about community college that's so attractive?
It turns out there are plenty of reasons community college makes sense for students. Here are a few of the reasons why students should think seriously about attending a community college in their area.
Getting a Head Start on College
Many students get their first experience with community college while they are still in high school. This may be an opportunity to take a course that isn't offered at their current academic institution. It also presents students with a valuable opportunity to continue to challenge themselves as they prepare for their next step.
Taking community college courses during high school can also look great on a future transcript. It may make a difference when it comes to the college application process. What's more, by earning credit for college courses in high school, students can reduce the number of courses they need to graduate before they even get to college!
This not only saves students time, but it can also save them money. Each course they receive credit for during high school is a course they won't need to pay for during college. This can add up quickly and could potentially save students thousands of dollars.
North Carolina offers dual enrollment opportunities through the Career and College Promise program. Students are encouraged to speak with counselors at their schools to learn more about which courses they should take, and which credits will transfer to their college of choice. 
All of the UNC system schools have produced transfer guides that detail what courses a student can take for a specific degree and students should refer to those guides when selecting coursework.
Affordable Way to Knock Out Required Courses
Another popular reason that many students attend community college is to get required courses out of the way before attending a four-year school. Some students will even take classes at community colleges while they are still actively attending four-year-universities. It's not uncommon for many students to take required general education courses during summer breaks.
By taking only one or two required courses during the summer, students can focus their efforts on just a few subjects. Furthermore, students can often enjoy smaller class sizes and more one-on-one time with professors than if they were to take the course at their four-year university.
This can be an effective way to earn credits that transfer over and help students get that much closer to meeting their graduation requirements. However, remember that students must achieve grades of C or better and usually, it's only the credits that will transfer, not the grades.
While a community college course may help you graduate faster, it's probably not going to boost a student's GPA. Be sure to speak with your academic advisor before enrolling in courses at your community college.
Chance to Transfer to Another School
Sometimes, students aren't always admitted to their top choice at a four-year university for any number of reasons. They also may not have had the financial means or the opportunity to attend a four-year university immediately following high school.
Whatever the case may be, it's important for students to know that they may get another shot. Many colleges accept transfer students, and, depending on your grades and other factors, universities may be more open to admitting you the second time around.
This trend has continued to build steam during the last 20 years. In the past couple of decades, transfers between community colleges and four-year universities increased by almost 250 percent in North Carolina. UNC System schools saw 11,218 community college students transfer during the fall of 2018 alone.
North Carolina educators are actively working to streamline the transfer process between community colleges and four-year universities. Multiple community colleges have partnered with four-year institutions to create co-admission options.
These options include all of the benefits of the university, like an ID card to give you access to the gyms, libraries, and cafeterias, and even waived application fees for when you transfer. These options were created to give students the very best chance to succeed while remaining affordable.
Even with the progress made, it can still be complicated, so it's always a good idea to check with both your academic advisor and maybe even the office of admissions at your prospective college. They can fill you in on what schools are looking for and what you can expect if you're planning to transfer.
Faster Path to a Career
Some students may be itching to enter the workforce directly out of high school. There's a serious shortage when it comes to skilled labor, and community colleges are an effective route to closing that gap. Many of these occupations are well-paying jobs with bright futures for the right people.
A community college or vocational school can be an efficient and cost-effective way for students to find the training they need to fill these positions.
Everyone gets excited about jobs in STEM (Science, Technology, Engineering, and Mathematics) industries, but did you know that nearly half the jobs in STEM require a high school degree and some kind of post-secondary education, but not necessarily a four-year degree?
That's where community colleges come in. The right student can find the credentials they need at a community college in as little as two years, and head straight into the job market while many of their peers are still in school.
See if Community College is Right for You
With so many amazing advantages at such an affordable price, it's no surprise that so many students are getting excited about community colleges.
Do you think that community college could be a way for your student to earn credits or start their path to a career? See our list of North Carolina community colleges to find a school near you!
Go Back to News