How to Give to a College Fund for a Baby Gift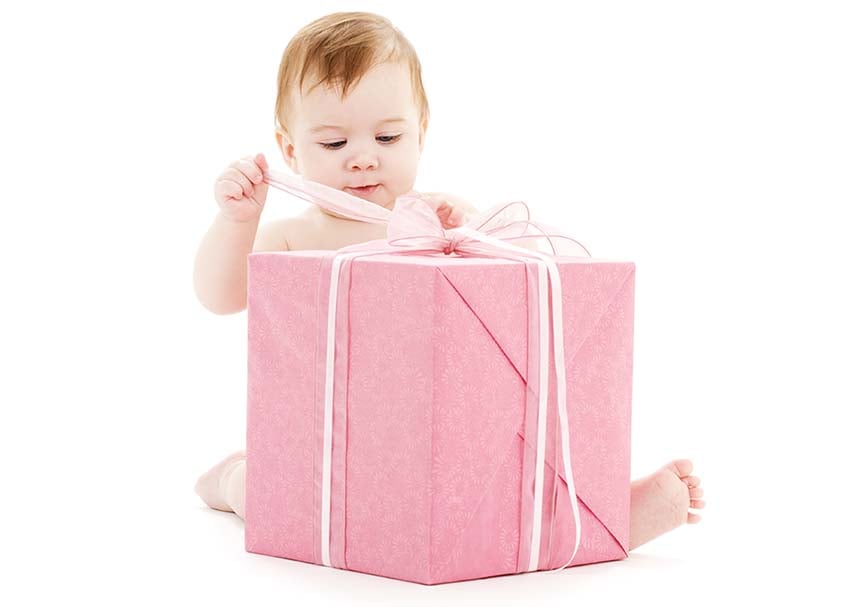 When it comes to helping someone with their future, there is no better gift than the gift of an education. A new parent may be overwhelmed thinking about the cost of college for their baby, particularly when babies have so many needs right now, like clothes, diapers, and food. That's where family and friends can make a big difference in a child's life. The next time you go to a baby shower, first birthday party, or holiday celebration with family, consider giving a gift that will last a lifetime — a contribution to the child's NC 529 Account.
Here's how to ensure your financial gift is spent on an education; and how to contribute to someone else's NC 529 Account.
Why Give to an Education Fund as a Baby Gift?
Having a baby is expensive. The cost to take care of a child only grows as the child gets older, often culminating in a college education. Parents will want to look ahead and start a college savings account when their child is young, but they can always use additional support.  
Your first thought when giving a gift for a baby or young child may be to give toys or something they want right now. But, what about something they'll appreciate when they're older? Their rooms are probably already stuffed to the brim with toys and stuffed animals, and their parents may give you a weary smile if you gift yet another toy.
Contributing to a college fund for a baby gift won't take up any of that much-needed space in the nursery. Not only will this gift help the baby, but it will also help the parents.
Ensure the Contribution is for Education
Sure, you can give a simple monetary gift to a baby or young child, but there is no guarantee the gift will go towards the child's education. Cash could end up in a cute piggy bank where it won't have the chance to grow. A check could end up in a simple savings account at the bank, earning very little interest.
If you make a contribution to a tax-advantaged NC 529 Account, the earnings can grow tax-free when the funds are used for educational expenses. It's also earmarked for the child's education — and their future.
How to Contribute a Gift to a College Fund
It's easy to contribute to someone else's college fund, particularly if it's an NC 529 Account. All you need is a check for $25 or more and the participant's account number.
Fill out and print the NC 529 Account contribution form. You will need to write the name of the participant (the person who owns the account, such as the parent) and the name of the beneficiary (the future student who will benefit from the savings fund).
Make checks payable to "NC 529 Plan" and mail the check and the form to:
NC 529 Plan
P.O. Box 40877
Raleigh, NC  27629-0877
You can also get creative and have fun with your gift by downloading and printing an NC 529 gift card. There are gift cards for every occasion, including cards for a birthday, baby shower, or holiday. There are also gift cards in Spanish. Print the gift card of your choice, fill it out, and share your special present. Now you can give the perfect gift that will last a lifetime!
Create a College Fund
Just as anyone can contribute to an NC 529 Account, anyone can create an education savings fund for an important child in their life. Remember that NC 529 withdrawals are not subject to federal or state taxes when the money is used for qualified education expenses such as K–12 tuition, college expenses, apprenticeship programs, student loan payments, and so much more!
Almost anyone can open an NC 529 Account and use college gifting to help with education expenses, including grandparents. Consider opening an account as an option if you want to contribute to a child's education, but there is not already a college savings fund in place.
Create an NC 529 Account on CFNC.org today!
Go Back to News