Your Ultimate Kindergarten Checklist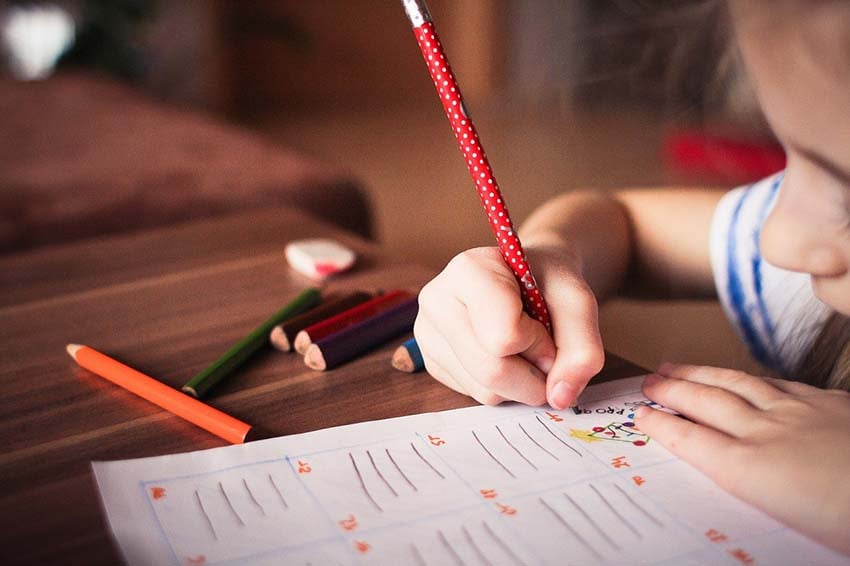 Starting kindergarten is a big step for your little one—and your family. Whether it's your first child or your fourth, preparing for the big day never seems to get any less chaotic. There's a lot to do and learn before sending a young one off to school for the first time. That's why we've created a free printable checklist to help you keep track of things along the way. Hope these tips will make preparing for kindergarten as easy as 1… 2 … 3!
Safety first!
When your child heads off to kindergarten, it may be his or her first experience spending a full day away from Mommy or Daddy. This can be scary for some little ones—and maybe a little scary for you, too! To help your child become more independent, provide "tools" that can be used to ask for help if necessary. For example, before school starts, help your child memorize spelling his or her name, the family's home phone number, home address and the child's teacher's name. That way other adults can help if your child happens to get lost or separated from the rest of the class.
Becoming independent
In a class full of other children, the teacher won't be able to help everyone all the time. That's why your helping your little one learn how to do basic things without an adult's direction is a good idea. Before starting kindergarten, practice a few tasks with your child such as: putting on and taking off a coat, opening a lunch box and other lunch packaging, washing hands and blowing nose, using pencils and other common classroom supplies, and packing and unpacking school bag.
Making friends
Your rising kindergartner might not be used to interacting with a large group of children on a daily basis. To prepare for a classroom environment, take time to talk with your little one about things like meeting new people, sharing and listening to others, raising a hand to speak and cleaning up after him or herself.
Building a routine
Children thrive in environments with set rules and routines. Starting kindergarten can be a big change for your child, so the more routines you can stick to, the better. To make the transition a little easier, during the summer before school starts, you might begin adjusting your child's sleep routine to match the school day schedule of early wake-up times and bedtimes. Introduce your child to the new school to generate excitement about starting class. Show your child where the bus stop will be, go play on the school playground, and look around the school building if it's open for orientation.
Preparing for the future
Starting kindergarten is an exciting experience for your child, but it's just the first step forward in the education process. Years of learning and adventure and so many chances to explore his or her potential in the world are ahead. To give your child the best opportunities for growth and success, start saving for his or her higher education expenses as early as you can.  The years from kindergarten through high school will go by faster than you think.
If you've already started saving for college, congratulations!  But if you just haven't gotten around to it yet, the year your child starts kindergarten is a great time to go ahead and open an account to save for your child's future. The earlier you start saving, the easier it will be. In an NC 529 account, contributions can be as low as $25 and earnings are tax-free when used for qualified higher education expenses at virtually any college, anywhere in the country your child may go.  Learn more about setting up a college savings account for your kindergartner today.
Go Back to News