Why You Shouldn't Be Scared of Saving for College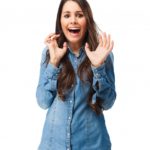 With the cost of a college education rising every year, some parents are nervous about how to handle the expense of higher education for their children. But don't throw up your hands. Many families find it possible to put at least some money away for college and to explore the variety of other financial aid options available to help with the rest. Usually, paying for college is a joint effort of the family, the federal government, state government, the college or university, and even community groups and organizations. In addition to what you can contribute from your college savings account or current income when it comes time, it's always possible to explore scholarships, grants, campus work-study, and student loans for which your child might be eligible. Not many families have to pay the full cost of college on their own.
Tips For Getting Started:
Set a Goal. The earlier you start saving, the better. Even contributing small amounts at a time can build your college savings. Decide how much you can start setting aside regularly and commit to saving for college. By getting in the habit of saving, you'll see the advantage of compound interest — earning interest on the interest. Once you start, review your goal each year and even share it with other family members. Reminding a grandparent or favorite aunt that gifts of money for college can help make the dream of college come true can add to your saving efforts.
Open a Savings Account. Once you commit to saving for your child's higher education, open a savings account and get started! While regular savings accounts are an option, a 529 college savings account gives you the extra advantage of tax-free earnings. If you open an Account in North Carolina's National College Savings Program (the NC 529® Plan), your earnings are free from federal and North Carolina income taxes when used to pay for qualified higher education expenses. And, if other family members are willing to contribute too, they can contribute money to the NC 529 Account as a gift to help your account grow even more.
Talk with your child early about college goals. The sooner your kids start hearing about college, the sooner they'll begin to see it as part of their future. When they hear about your college experiences or you tell them about the college savings plan you've opened for them, higher education becomes their expectation too. They tend to do much better in school in order to accomplish this goal.
With careful planning and action, you can help make your child's college dreams a reality. The NC 529 Plan is here to help you along the way. If you have questions, don't hesitate to visit our website or call (866) 866-2362 for more information!
Go Back to News