What Every 10th Grader Should Know about Preparing for College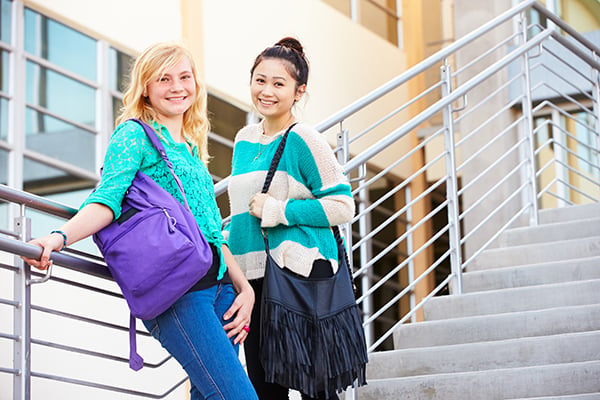 As you've started your 10th grade year, you may have been asked, or thought about, if you want to go to a community college or four-year university. College is a great, and sometimes vital, asset to pursuing a variety of careers, and now is a good time to start the search. But knowing where to start can be daunting. Fortunately, College Foundation of North Carolina (CFNC) has tools and resources to help you find out what every 10th grader should know to prepare for college.
Find the Right College for You
A good first step in planning for college is finding out what college would suit you best. Every 10th grader should think about the type of college they want to attend. You may be interested in a college based on what programs they offer or where the college is located. Remember that this includes community colleges.  
CFNC offers a College Search engine that allows you to browse colleges based on a variety of factors, such as distance, program types, majors offered, cost, and financial aid opportunities. Create a free CFNC Account to save schools that appeal to you in your personalized dashboard.
Prepare for the ACT/SAT
By this time in high school, you've probably heard about the ACT and SAT standardized tests. These are tests that help determine what college will be a good academic fit for you. While many schools have switched to a test-optional application process, they will still accept ACT and SAT scores if you want to share them.
So, how do you prepare for a test like this? The Preliminary SAT, or PSAT, is a good way to take a "test swing" at this kind of standardized test. The PSAT is also useful for qualifying for scholarships to help you pay for college.
Most students take the PSAT in their sophomore or junior year of high school. Ask your teachers if your high school administers the test and how you can sign up to take it.
You can also take a free ACT prep test from ACT.org, as well as a free SAT practice test or SAT practice from Kahn Academy. CFNC also offers additional resources to help you prepare for the ACT and SAT.
Research Paying for College
Another thing every 10th grader should know when planning for college is that there are many ways to pay for college. Your parents may have some savings set aside in a NC 529 Account or other education savings account to help you pay for school. Don't forget that you can work part-time during high school and set money aside to help pay for books and spending money when you head off to school.
In addition to savings and income, you can also apply for federal financial aid to help you pay for college. A common mistake many students make is thinking they won't qualify, but most students will receive some kind of aid. To apply for financial aid, complete the Free Application for Federal Student Aid (FAFSA) during your senior year. You could be eligible for grants, scholarships, student loans, and work-study programs.
You can also apply for grants and scholarships. Use the CFNC Scholarship Search to find all kinds of scholarships you might qualify for and apply, apply, apply. Every little bit helps!  Most scholarships are for high school seniors, but do your research, because you may find some you can apply for now.
Build Your Resume
So, you've got an idea of what kind of college you want to go to, you've got your test scores, and you're working on building up your college funds. But what if the college you've set your sights on has competitive or limited enrollment? How do you make your application stand out?
Something every 10th grader should know about is how to use your interests and strengths to build your high school resume. We're talking about highlighting your academic strengths and extracurricular activities to grab admissions staff members' attention.
CFNC offers a student enrichment programs search to help you find activities that fit your interests, grade level, location, and more. Areas of interest include everything from math and dance to oceanography and writing. Many of these programs are free, but some do carry a fee. This is a great way to build your high school resume.
Finally, one more thing every 10th grader should know about planning for college is this: Don't give up. It may seem daunting having to make all these choices and do all this prep work. But if you keep looking and working at it, you'll find the college education that's right for you.
When you're ready to get started, CFNC is here to provide advice and resources. Create an account, and start your college planning today!
Go Back to News