Victor E. Bell Scholarship Encourages Families to Think About College At an Early Age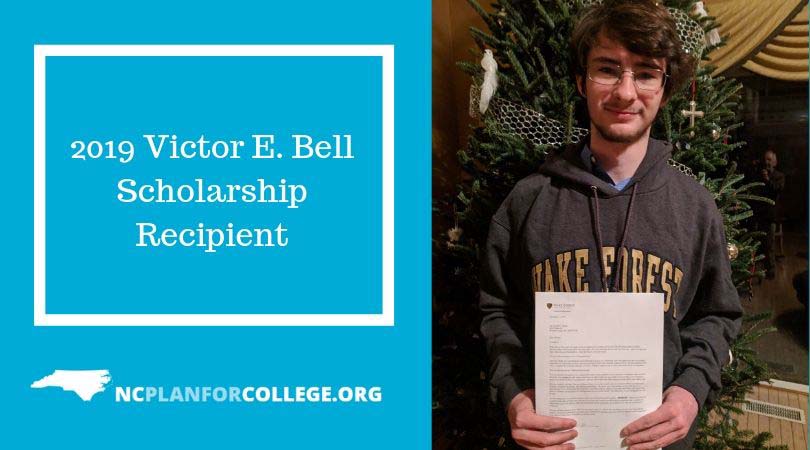 It's never too early to begin thinking about college. This scholarship aims to start students on the path to higher education at a younger age. The Victor E. Bell Scholarship is a North Carolina scholarship offered through College Foundation, Inc. (CFI) with the goal of supporting high-potential North Carolina students from limited financial backgrounds. Named for the former Chairman of the Board of Trustees for CFI, the scholarship is awarded annually to ten different seventh-grade students across North Carolina. About 100 students are nominated by their respective schools, with 10 being granted scholarships. 
Beginning in the seventh grade, the scholarship is renewable every year, through four years of college or university, as long as the student continues to meet eligibility requirements. Scholarship winners receive $2,000 each year of the scholarship, ultimately totaling $20,000. Funds are placed into an NC 529 Account with the recipient as the beneficiary. 
The Victor E. Bell Scholarship makes college a realistic pathway for students who otherwise might not have considered higher education as a possibility. The scholarship encourages both students and parents to begin thinking about college at a young age and preparing themselves for the future. 
Declan Sander, a senior at Hendersonville High School, became a Victor E. Bell Scholarship recipient while he was in seventh grade during the 2013–14 school year. Sander, already no stranger to hard work, with four siblings being raised by a single mom, said the scholarship further motivated him to continue to excel throughout his academic career. 
Sander spoke to how the scholarship served as an inspiration for his own dreams of higher education and provided him with the additional assurance to achieve his goals. After receiving a less than perfect math grade at the end of 8th grade, Sander almost lost the scholarship. Not knowing what to do, he wrote an impassioned plea to College Foundation promising to bring up his grade the following year. He fulfilled that promise and is now on his way this fall to Wake Forest University. 
"You don't just see $20,000 at the end of the tunnel and say you'll stop trying," he said. "That was a huge motivator for a lot of the time when I couldn't motivate myself." 
Sander said that he hopes to use this opportunity to share his own knowledge with younger generations in the future. Last year, there was another seventh grade Victor Bell Scholar from Hendersonville. Sander took it upon himself to call the student to offer his assistance and encouragement. 
"I think the biggest message I'm allowed to give is, 'Congrats, you can get the scholarship and you can be successful but understand that you're going to screw up at some point. You're in the 7th grade and you have so much time to screw up and even more time to be successful," he said. 
"Success, in general, isn't guaranteed. No matter what," said Sander. "It could be anything, you just can't guarantee it for yourself. Having received the scholarship and reaped the benefits of the confidence and the financial stability that comes with it makes everything seem possible." 
Sander hopes to use his education at Wake Forest to return to his community and become a teacher. 
"I want to major in English and Chemistry, a double major," he said. "That could change, but that's the direction I want to go." 
Laura Misner, the Western Regional Representative for College Foundation, said that Declan's willingness to face challenges head-on was one of the qualities that made him an ideal candidate for the Victor E. Bell Scholarship. 
"He doesn't make excuses and that's what I like about him," she said. "He rolls with the punches and comes up swinging. That's the kind of guy he is." 
Misner further said that she sees a bright future ahead for Sander and that the Victor E. Bell Scholarship Program has already been a powerful influence in his life. 
"I think Declan is going to be a mover and shaker with not only kids — but with everyone in his community. He's going to change lives, and this scholarship is going to change his life".
Go Back to News