9 Ways to Pay for College Without Financial Aid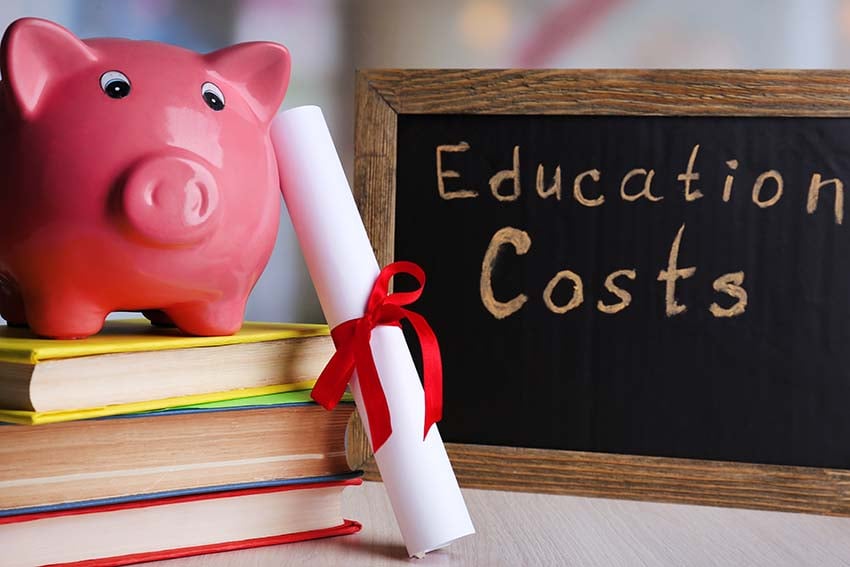 Paying for college is expensive, especially if you don't qualify for financial aid. College tuition costs have risen steadily over the last twenty years at public and private schools. However, just because you don't qualify for financial aid, doesn't mean you can't get a college degree. Here are the nine ways you can cover your college costs and reach your education goals.
Complete Your FAFSA
Before you say, "Hey wait, that's financial aid!" Hear us out. Even if you don't think you'll qualify for financial aid, the Free Application for Federal Student Aid (FAFSA) will help you qualify for Direct Unsubsidized Loans. These loans are available to undergraduate and graduate students. They are not based on financial need and the repayment process doesn't begin until after you graduate, or your enrollment status falls below half-time student.
Qualify for Merit Scholarships
To attract top-level athletes and students, colleges and universities commonly offer merit scholarships that are based on your talents and not your need. You're probably more familiar with top high school athletes being offered full or partial scholarships to play on a sports team at a specific school.
It's also very common for universities to offer academic scholarships based on standardized test scores and high school grades. Check with the schools you're interested in attending to find out what kind of merit-based scholarships you may qualify to receive. You could qualify for thousands of dollars in scholarships at one school and nothing at another. It's worth your time to find out which schools are interested in rewarding you for all that hard work in high school.
Don't stop here with school-based scholarships. Now it's time to start researching private scholarships.
Apply for Private Scholarships
There are thousands of scholarships available to make college more affordable. And here's more good news — you don't need to have straight A's to qualify for many of these scholarships.
Start your scholarship search by combing through local newspapers and library websites to find announcements about upcoming scholarship deadlines. Many local businesses, charitable groups, and other community organizations award scholarships to local students. You may need to write an essay or two, but you can handle that!
These scholarships may only amount to a few hundred dollars each, but if you qualify for several local scholarships that could be enough money to buy books for the entire school year. College Foundation of North Carolina is a great place to start researching local scholarships and to find free scholarship tips.
Apply for ROTC Scholarships
Are you planning to join a Reserve Officer Training Corps program while in college? The Army, Air Force, and Navy all have scholarship opportunities, but the process is very competitive. The Army ROTC is one of the country's largest scholarship providers, so it's a great opportunity if you're already considering a career in the military.
You should know in advance that ROTC scholarships are not guaranteed just for being part of the program. Students who complete ROTC programs are commissioned into their specific branch of service after graduation.
Attend a Community College
A great way to pay for college without financial aid is to drastically reduce how much school will cost by enrolling at a local community college. Living at home and taking classes is a very affordable option to complete required courses before attending a four-year college or university.
Talk to your academic advisor about your educational goals. Create a plan, so you're confident the classes you're taking now, will transfer to a four-year school down the road.
Earn College Credit in High School For FREE
Another way to lower tuition costs is to earn college credit even before you step foot on campus. Many high schools offer Advanced Placement (AP) courses. Once you've completed the course you can take the AP exam. Final scores on the exam range from one to five. Most schools will give you college credit if you score a three or higher on the AP exam.
Score well enough on a few AP exams, and you could enter college well on your way to meeting the credit requirement for earning a degree. These free college credits could also help you avoid taking some introductory college courses.
Your high school may also have a program with opportunities for students to take courses at a local community college and receive college credit. Ask your school counselor if your school has this program and if you qualify. Any college credit you receive will reduce the number of hours you will need to pay for in college. That's a big savings!
Get a Job, or Two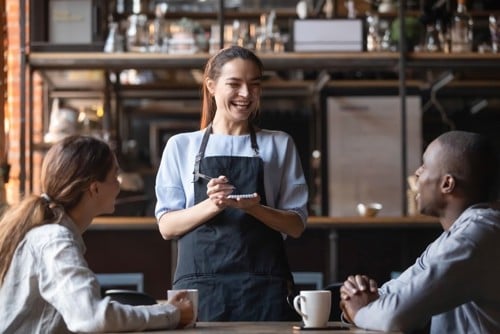 Are you already working part-time during the school year? That's great! When summer arrives, find out if your employer will bring you on full-time. If that's not possible, try finding a second part-time job to make extra money. Working the lunch shift at one restaurant and picking up evening shifts at another eatery is a great way to save money for school.
Education is a Gift
Grandparents and extended family expect college students to need cash, but it can be awkward to ask for money. So, when Grandma asks what you want for your birthday or special holiday, ask her for a contribution to your college degree. Share with her what you're studying in school. Tell her how important your degree is to you and how every little bit will help you reach your education goals. Don't forget to write a thank you note, to share how much you appreciate her contribution to your education.
Private Student Loans
Once you've explored all the options to help you pay for college, you may still need a little extra help to get to the finish line. NC Assist Loan helps students and parents get the extra financial support they need to earn their degrees. We offer an affordable option with competitive interest rates, no application or origination fees, and no pre-payment penalties. Apply for the NC Assist Loan online and learn more about student loans at CFNC.org.
Go Back to News