Kindergarten Kickoff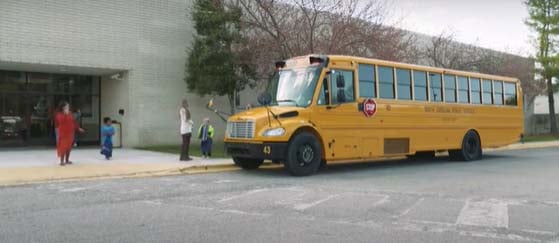 Starting kindergarten is a major milestone for every child! They may be riding a bus for the first time or anxious about making new friends. As parents, we want them to love school and enjoy every minute. Here are a few tips to help your child have a great year.
Get Back on a Good Sleep Schedule
Bedtimes may have slipped a little over the summer, but as the first day of school gets closer, it's time to regain control over bedtime. Experts say children 5 to 10 years old need 10 to 11 hours of sleep each night. If your kids have gotten used to staying up late, try these simple steps about a week before school starts:
Get them to bed 15 minutes earlier each night.
Keep working at it until you reach their usual bedtime.
Help them settle into bed by sharing a little quiet time and talking about each other's day.
Read together until your child feels sleepy.
Encourage Them to Try New Things
Kids enter kindergarten with varying levels of academic skills. Some children are already reading, and others may still be working on learning the alphabet. First, don't worry if your child has no interest in learning to read or do math. Teachers are great at motivating kids, and those academic skills will develop. As parents, it's our job to build confidence in our kids, no matter where they are on the learning ladder.
Encourage your child to always do their best. Set realistic goals and try to find things that interest them. Popular books like the Junie B. Jones series and the Captain Underpants series are big hits in many homes. Read to them, and don't forget to do all the voices!
Be a Good Classmate
Making new friends can be daunting for anyone. Imagine going into a room full of people you don't know! Encourage your child to get to know one new classmate each day. After just one week of school, they could already have five new friends.
Inevitably, there will be classmates your child just doesn't care for, and that's okay! Encourage them to be respectful of other's feelings and opinions. Don't be afraid to contact the teacher if you think there might be a bigger problem.
Welcome, Class of 2032
Whether it's your first kid or your last kid heading off to kindergarten, it's a big day for the whole family. Enjoy it and take lots of pictures! Time will fly, and in the blink of an eye, you will be taking pictures at their high school graduation.
The start of kindergarten is also a good time to think about their future education. Will you be ready when it's time for college? Opening an NC 529 Plan now will put your family in a good position to pay for educational expenses, including K-12 and college tuition. Anyone can open an account with a minimum contribution of just $25. Set up regular contributions from your checking account to make saving a regular part of your monthly budget. It's never too early to start saving for college.
Go Back to News