Junior Year of High School Checklist: The Path to College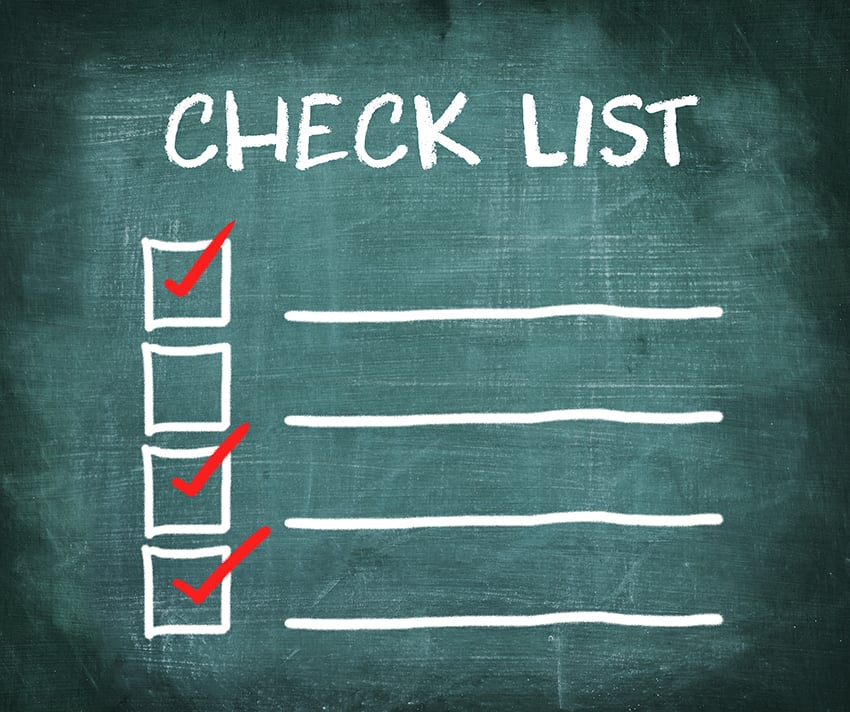 The senior year of high school gets all the glory. That's when you apply and get accepted to college, decide what's next in the journey of life, and toss that graduate cap into the air! But what happens during your junior year makes everything that happens in your senior year possible. No pressure! Okay, maybe a little pressure… we're just looking out for you!
There is much to do during your junior year of high school. Here is a junior year of high school checklist to help you stay organized and on track.
Research Financial Aid
It's truly never too early to start thinking about how you will pay for college. This is an important conversation to have with your parents or guardians. Even if you have savings in an NC 529 Account, you should consider scholarships and financial aid. You can withdraw money from your NC 529 Account in an amount equal to a scholarship without penalty.
You can complete the Free Application for Federal Student Aid (FAFSA) beginning October 1 of your senior year. Colleges and universities use information gathered from the FAFSA to make financial aid offers. To make this process as smooth as possible, you can create your FSA ID during your junior year. You and one parent will need your own FSA ID to complete the FAFSA, and doing so early can help you get familiar with the application.
Familiarize yourself with available scholarships, so you can be ready to pounce when you are eligible, likely during your senior year of high school. Use the CFNC Scholarship Search tool to get an idea of scholarship deadlines and requirements.
Register for College Entrance Tests
You likely took the PSAT during your sophomore year of high school to help you practice for the real thing. So, during your junior year, you can study and take the ACT or SAT to get your official scores to send to colleges. In fact, most juniors across North Carolina take the ACT in class for free during the spring of their junior year of high school.
You're allowed to take these tests multiple times to achieve the score you want, so taking standardized tests during your junior year gives you plenty of time to plan and re-take the test if necessary. Visit the CFNC ACT and SAT Preparation page to get an idea of how to prepare for these tests. 
Stay up to date on changes to standardized testing. Beginning in 2024, the standardized tests will go virtual, making it even more convenient for students. Some schools have also made standardized testing optional for college applicants. Check with the schools you're interested in attending to find out what they require.
Study Your Area of Study
You don't have to have your life figured out just yet, but it helps to have an idea of what you want to study. Different schools may be able to offer better programs depending on your major, and determining what you want to study is an important aspect of your junior year of high school checklist.
Begin completing the assessments you will find on NCcareers.org to help you understand potential career paths. You won't need a special account for the assessments. Simply use your CFNC credentials to log in and save your assessments. You can also explore different majors and programs on CFNC.org to see what piques your interest.
Start Visiting Colleges
Spring break of your junior year of high school is a great time to take a road trip! Now is the time to narrow down where you want to hang your hat after you graduate high school.
Use the CFNC College Search to help you make a list of schools you want to learn more about. Whether you want to go to a nearby community college or a four-year university across the state, junior year is a great time to explore your options.
Not only can you visit your potential schools in person, but also you can explore many campuses virtually. Sites like GEAR UP NC, YouVisit.com, and CampusTours.com allow you to take virtual tours of many schools across the country.
Prepare to Apply
While you will complete your college applications in your senior year of high school, you can use your junior year to get ready. Go ahead and ask your teachers or mentors to write you letters of recommendation — this will give them more time to write your letters, and they will know you better than the teachers you have yet to meet your senior year.
Complete a practice application for admission on CFNC.org to become more familiar with the online application process. This will give you an idea of what questions your potential schools will likely ask, and it will help you learn how to navigate the CFNC application tool.
Create a CFNC Account
Whether you are in the planning stages or are ready to start the college application process, CFNC is your go-to source to help you achieve your educational dreams. Create a free CFNC Account today and start walking toward your future.
Go Back to News