How to Prepare for a College Fair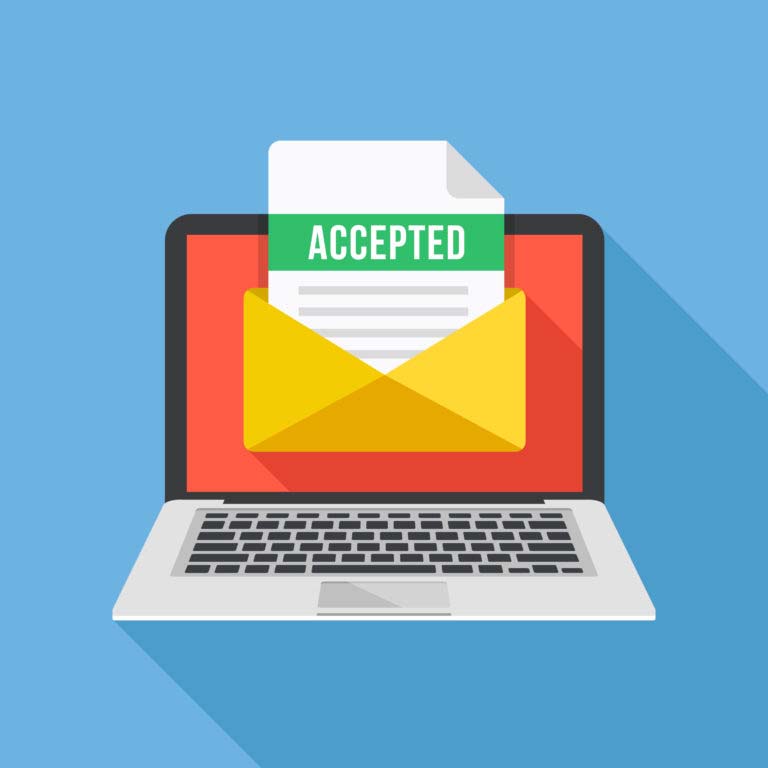 A college fair is an event where college admission representatives gather to talk with potential future students. The representatives can provide information on their school and answer any questions you may have. Attending college fairs can be an incredibly helpful stepping stone for students who are working towards the goal of higher education. At these events, you should come prepared to make the most of it. 
Dress with Confidence 
The first step to success is to feel confident in yourself. If you feel confident in your appearance, others are sure to take note. A full business suit is not necessary; instead, consider wearing something clean and slightly dressy, while still staying comfortable. Outfits may include a nice, pressed pair of jeans with a button-down shirt or blouse. Women may choose to wear a conservative skirt or dress instead of jeans or slacks. It depends on what is most comfortable for you. It's also advisable to style your hair in a way that it won't be in your face and looks presentable and neat. There are no hard and fast rules for what you should wear to a college fair; just know you want to make a good impression and dress accordingly. 
Don't Come Empty-Handed 
Bring a notebook and a pen or pencil. In this notebook, write down the schools in which you are most interested. That way you won't get home after the fair and realize you forgot to visit a booth or two! You'll also want to take notes in your notebook as you talk with representatives from various schools. Taking notes will show that you are taking the conversation seriously as well as help you remember details later. 
Also, bring a small bag or a large purse for materials. In your bag, you may want to have copies of your resume to distribute. You never know who you will end up talking to and what opportunities may present themselves. It's a good idea to be prepared! 
Finally, by bringing a bag, you will have somewhere to store all of the brochures and reading materials that you'll inevitably pick up along the way. You will look more professional carrying a small bag than trying to juggle an armful of papers, so save yourself the trouble and plan ahead. 
Make the Most of The College Fair 
Before going into a college fair, there are a few things you can do to set yourself up for success. First, do your research! Having an idea of what colleges most interest you can help guide your time at the fair. You are not limited to those schools, but you also won't end up wasting your time wandering aimlessly from booth to booth. 
Finally, don't be afraid to speak for yourself! Having a parent accompany you to the fair is certainly appropriate, but don't hide behind them. You should be the one to shake hands, talk with representatives and ask questions. College is about gaining your independence and moving into the adult world, so why not start now? You'll make a stronger impression if you show initiative and take charge. 
For every step of the college application process, including college fairs, North Carolina students have the ultimate resource at their fingertips: College Foundation of North Carolina (CFNC). In fact, CFNC Regional Representative, Laura Misner has worked with students who have been nominated for scholarships by the school representatives they met at college fairs. These fairs are an amazing opportunity and should not be taken lightly. For more tips on how to plan, apply and pay for college, visit CFNC.org.
Go Back to News