How Does a 529 Plan Work and Other 529 Plan FAQs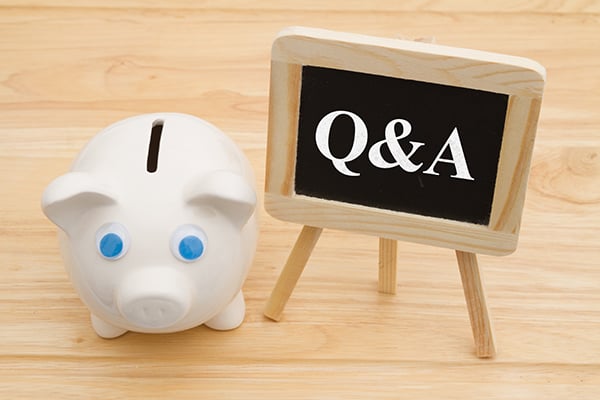 When you open an education savings account, like an account in the NC 529 Plan, for your child, you're doing more than simply saving for their K–12 and higher education. A study found that low- to moderate-income students who have a college savings account are three times more likely to go to college and four times more likely to earn their degree. So, the very act of saving for college encourages children to begin preparing for it socially and intellectually.
While that sounds great, you may not know much about how a 529 plan works or why you'd want to invest in one. In fact, it's a highly effective way to save for college, career/technical programs, K–12 tuition, and more. Keep reading to learn more about it.
How Does a 529 Plan Work?
529 plans are tax-advantaged education savings and investment programs designed to help individuals and families prepare for education-related expenses. You can set up an account for your child, a grandchild, or even yourself. To fund the account, you'll use after-tax dollars to make contributions that can be placed in a range of 529 investment options, such as mutual funds, age-based portfolios, and federally insured deposit accounts. Not only do your investments have the ability to grow tax-free, but you can withdraw funds tax-free, as long as you use them to pay for qualified education expenses, like tuition, room and board, books, and fees. Better still, other people (think relatives, friends, and employers) can also contribute to the account at any time as a 529 gift.
The federal government establishes the basic rules for 529 plans, but each state also has laws about how the funds are managed. You can create a 529 account in any state in the country, even if you don't live there. As we mentioned above, in North Carolina, we have the NC 529 Plan to help families save and plan for the future.
When Can You Withdraw Money from a 529 Plan?
The longer your investments are allowed to grow, the larger your child's college fund could be, but you can withdraw money at any time, without penalty, as long as you use it for a qualified expense, including:
College expenses (including tuition, room and board, textbooks, and technology)
Career/technical or approved apprenticeship program expenses
K–12 public and private school tuition
Special needs equipment
Student loan payments of up to $10,000 each for the 529 beneficiary and/or the beneficiary's siblings
To avoid an inadvertent penalty, it's important to check with your plan's provider if you have any questions about whether an item is approved.
What Happens if Your Child Doesn't Use the Funds?
If your child decides not to pursue higher education, you won't lose the money in your NC 529 fund. You have several options for accessing it:
You can change the beneficiary of the account to another child or relative of the child (including yourself) who will use the funds for qualified education expenses.
Beginning next year, you can roll over excess 529 funds tax-free to your beneficiary's Roth IRA account.
You can make a non-qualified withdrawal and pay income taxes and a 10% penalty on the earnings portion of the withdrawal.
What Happens to a 529 if You Move to a Different State?
Are you new to North Carolina? Welcome! We're happy to help you initiate a rollover from another 529 plan to the NC 529 Plan. Simply create your new NC 529 Account on our website, complete the Incoming Rollover Form, and send it to your current plan administrator (not to the NC 529 Plan).
If you move to another state, you can leave your NC 529 Account exactly as it is, without penalty.
It's important to check the fine print in both states' plans to make sure each one allows a rollover. There are also some federal regulations that limit you to one rollover every 12 months. Consult your plan's administrator for specific details.
Learn More
Investing in the NC 529 Plan is a wonderful way to set up your child for future success. If you still have questions about how a 529 plan works, you can find many more answers on our website. On the other hand, if you're ready to start saving now, it's easy to open an NC 529 Account today!
Go Back to News