Happy Preschool Graduation! Here's the Perfect Gift for the Class of 2030!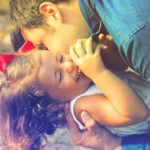 Graduation day for the high school class of 2030 feels like a long way away. But this year, a different kind of graduation is upon them — preschool graduation! In the fall, the class of 2030 will be entering kindergarten and starting their journey through the wonder and excitement of grade school. Even though their true graduation day feels a long, long way off (and thank goodness for that!), now is the time to be thinking of the future and saving for college.
If you haven't opened a 529 college savings account for your little graduate already, now is the perfect time to get started. The fact is, the sooner you start saving, the more financially prepared you and your little one will be when it comes time to head off to college.
Many parents of college students need to rely on multiple financial sources to pay the cost of tuition. From loans to grants to possible scholarships, no one option is typically enough to pay for the entire cost of college, and many parents and students must rely at least partially on their savings. By starting a separate savings account specifically for your child's college expenses, you are safeguarding the possibility of their future education. And not only that, by investing your money in a program like North Carolina's National College Savings Program, you can actually save more money than if you were using a typical savings account. That's because your NC 529 earnings are tax-free when used on qualified higher education expenses.
Opening an NC 529 Account for Your Child
Parents, grandparents, aunts, uncles or any other caring adult over the age of 18 can open an NC 529 Account for a beneficiary at any time with a minimum contribution of $25. There are no enrollment fees or sales charges to open an account, and you can contribute to your savings as often as you like, with a minimum deposit of $25 each time. There are 13 easy-to-understand investment options from which to choose, so you have control over how your money is invested through the years. As you watch your child grow, you can rest easy knowing that his or her college savings are growing as well.
Giving the Gift of College Savings to a Loved One
Grandparents, aunts, uncles, godparents, and other loved ones can contribute to a child's existing NC 529 Account as well. You don't have to be the owner of the account (the "Participant") in order to contribute to support a child's educational future. In fact, many loved ones choose to celebrate special occasions, such as holidays, birthdays and even preschool graduations, by making a contribution to the child's college savings account. It's easy to do, and the gift has the power to last a lifetime.
This is a special time for your future kindergartener. Enjoy every day, because it won't be long before your little one is heading off to college. By opening a college savings account now you can focus your attention on nurturing your child's development and education, with the comfort of knowing you're planning ahead for the cost of college.
For more information about the NC 529 Plan, or to open an account for your child, visit www.cfnc.org/nc529.
Go Back to News