Early Decision Vs. Regular Decision: Which is Best for You?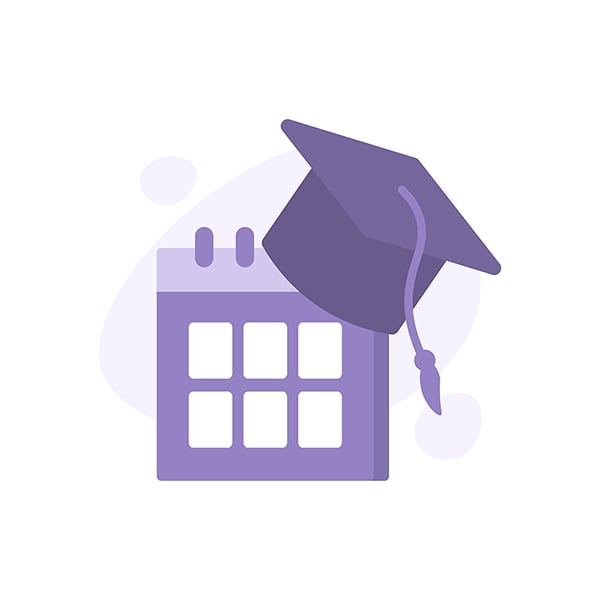 After you've taken some college tours and made a list of schools and majors that are a good fit for you, the next steps will involve completing college applications. Most schools will begin accepting applications in August for the following academic year. That may seem early to be thinking about applying to colleges, but you'll find that college application deadlines come up quickly, so it's never too soon to get started on your essays and applications.
Another important point to understand about the college application process is that schools will have a few types of application deadlines you should be aware of. You may have heard of early decision vs. regular decision deadlines when applying to colleges. Here's how each type works and what the deadlines are for both.
Early Decision Deadlines
An early decision deadline involves a little more than just the day you need to have your application submitted. Early decision is also considered a binding agreement with the school. That means if they accept you as a new student, then you will accept their invitation and withdraw your applications from other schools. You're also only allowed to apply to one college or university under early decision, but you can still apply to other schools with non-binding programs (early action or regular decision).
If you apply early decision, you need to be sure this is your number one school and that you're 100% prepared to go there if you're accepted. Because early decision is a big deal, some schools will ask you and your parents to sign a form, officially agreeing to the binding policy.
Most early decision deadlines are in November, around the 1st or the 15th. You'll usually find out by December or January whether you were accepted.
Early decision is often confused with early action, another type of college application deadline.
Early Action Deadlines
Early action deadlines generally fall around the same time as early decision deadlines, but they're not binding. Applying under early action also means you'll find out your admission decision sooner, usually by mid-December.
Even if you're accepted after applying to a school early action, you'll still have until May 1 to make your final decision about where you want to go to college. Check each school's admissions website to understand their specific deadlines, policies, and timelines.
Regular Decision Deadlines
Most schools have regular decision deadlines, so if you need the first half of your senior year in high school to take (or re-take) standardized tests, or to do well in your classes to boost your grade point average, or are still searching for the college that's the perfect fit for you, the regular decision deadline will give you more time to complete and submit your applications.
Regular decision deadlines usually fall in January (check with each college), and schools will send out acceptance letters sometime in March. Some schools, including many in North Carolina, also have rolling admissions, which means students can submit their applications anytime and receive an answer from the school within a few days or weeks.
Will Applying with Early Decision Increase My Chances of Getting into College?
Many colleges will note on their websites that students who apply early decision have about the same chance of acceptance as students who apply regular decision. However, some college admissions experts believe that applying early decision can increase your chances of being accepted. That's because the number of students who apply to early decision vs. regular decision is lower. So, this could give your application a better chance of catching the attention of a college admissions counselor.
Some students who apply early decision will be deferred. This means your application will stay on file and be considered again during the regular decision application process. However, being deferred will also release you from the binding agreement to attend the school if you're accepted during regular decision.
Can I Apply for Regular Decision After Applying for Early Decision?
Unfortunately, students who are rejected after applying early decision are not allowed to apply during the current regular decision admission period. However, if this is truly your dream school, consider applying to another school and transferring down the road.
Which Deadline is Right for You?
When it comes to early decision vs. regular decision, discuss the pros and cons we've outlined with your parents and high school counselor. If you believe your application package is ready to be considered, then go for it early!
Whether you plan to apply early decision or regular decision, remember to complete the Free Application for Federal Student Aid (FAFSA) to be eligible for grants, scholarships, student loans, and work-study programs as soon as possible after October 1st of the student's senior year. Also be on the lookout for scholarships, which are likely offered by your colleges, local organizations, and on CFNC.org.
CFNC Can Help You Keep Track of Deadlines and College Applications
So, whether you intend to pursue early decision or regular decision college application deadlines, you can keep track of your applications to North Carolina schools on the CFNC website. Create your free account, complete applications, request transcripts, and monitor your application status through the Application Hub.
Go Back to News