How to Apply for College: A To-Do List for Juniors & Seniors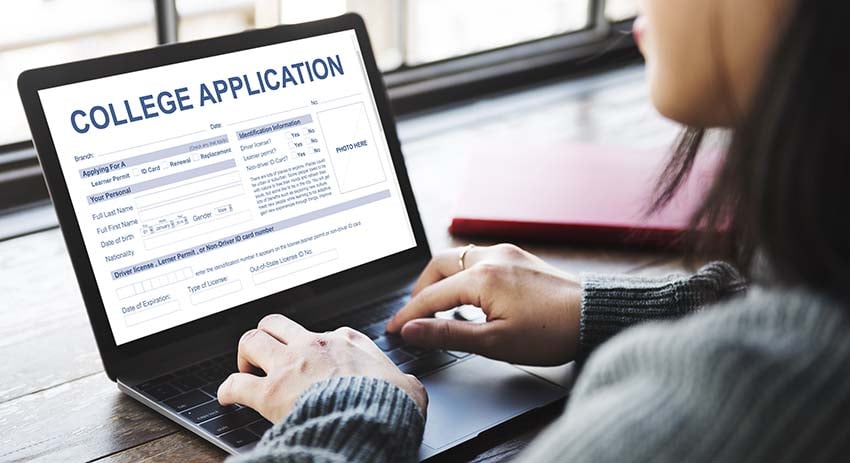 The college application process doesn't start with the application itself. There are several steps you need to take before submitting your applications. While applications go out during your senior year of high school, it's never too early to start getting ready. If you need to know how to apply for college, our complete to-do list details everything you need to accomplish.
Create a CFNC Account
College Foundation of North Carolina (CFNC) is a free service of the State of North Carolina that assists students with education planning, career planning, applying, and paying for college. You have access to numerous resources, in particular, the CFNC Application Hub, when you create a CFNC account. Through the CFNC Application Hub, you can start college applications, work on tasks associated with the applications, and request official high school transcripts.
Decide Where to Apply
During your freshman, sophomore, and junior years of high school, you can start thinking about where you would like to apply for college. Use the CFNC College Search tool to research two- and four-year colleges. You can filter, compare, sort, and save your favorites to help you plan your college visits. Consider visiting college campuses during your junior year; so you know where to send your applications in the fall of your senior year.
Complete a Practice Application
Before you start the real thing, why not take a practice shot? Complete a practice application for admission on CFNC.org to become more familiar with the application process. It's a good idea to do this before your senior year of high school.
Take College Entrance Tests
Requirements for the SAT and ACT vary depending on the school. Use CFNC College Search to determine if you'll need to take a college entrance test and what score you'll aim for. Consider taking the ACT or SAT once in your sophomore or junior year and then again in the fall of your senior year. This allows you to take advantage of "super-scoring," where many colleges will consider the highest scores across test dates. While many colleges aren't requiring the SAT or ACT for college admissions right now, they may still come into play for scholarships – be sure to talk with your college to find out more.
Ask for Letters of Recommendation
Many colleges ask students to submit letters of recommendation as part of the application process. Ask teachers who know you well for letters of recommendation by the end of your junior year. This will give them time to write their recommendations before you begin working on your applications in the fall of your senior year. You can also consider asking a coach, faith leader, or any adult mentor.
Write an Essay
Most colleges will request a personal essay. While each college may have specific questions, it's a good idea to write a general essay you can use for multiple applications. The summer before your senior year of high school is a great time to work on this. Don't forget to have a teacher or adult mentor review your essay before you send it. Considering writing about a challenge you faced in your life or general information about your personal interests and future goals; you can likely pull from that essay for admissions and scholarships.
Gather Transcripts
Current and former North Carolina public high school students can send official electronic high school transcripts for free to over 100 NC colleges and universities. You can send your high school transcript electronically from the CFNC Application Hub or when submitting an online college application.
Read these NC Countdown to College FAQs about transcripts, and watch this How-To video for more detailed information about submitting a transcript.
Apply for FSA ID & Complete Your FAFSA
Students and parents need to apply for their FSA ID, a username and password that gives you access to Federal Student Aid's online systems. You need this to complete your Free Application for Federal Student Aid (FAFSA). You can complete the FAFSA once it's available on October 1 of your senior year. But you don't have to wait to get your FSA ID!
Complete Applications
After you decide where to apply, make a list of all the deadlines for admission applications. Many of these will be due in the fall and early winter of your senior year. Visit the admissions websites of your chosen colleges for more information, and for most colleges in North Carolina, you can work on and submit your applications using the CFNC Application Hub.
Get Started Now
If you're wondering how to apply to college, CFNC can help. Create an account and get started on your future!
Go Back to News