College Telly Award Won by CFNC for Commercial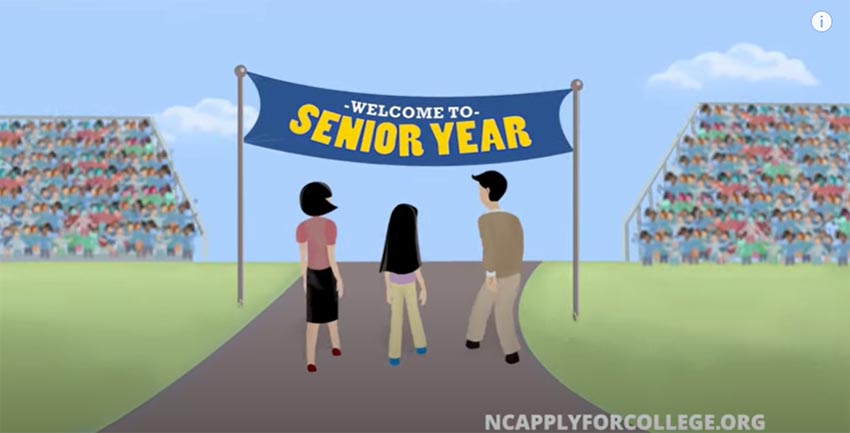 College Foundation of North Carolina (CFNC), a free service helping North Carolinians plan, apply, and pay for college, was named a winner in the 38th annual Telly Awards for its breakthrough marketing campaign, "Time to Apply for College and Financial Aid?" Telly Awards honor the best in TV and cable, digital and streaming, and non-broadcast productions. With more than 13,000 entries from all 50 states and five continents, CFNC is in exclusive company.
Speaking on behalf of the CFNC collaborative, Wendy McAlister, president of College Foundation, Inc., says: "Not only are we delighted this animated video has been honored, we are pleased with the simple yet effective message."
McAlister continues: "Thanks to 919 Marketing, CFNC added another tool to attract and assist North Carolina students and families to plan and prepare for college and career. Given changes to the financial aid process this past fall, the video really helped get the word out about the importance of applying early for both college admission and financial aid."
David Chapman, Founder and CEO of 919 Marketing, adds: "As a data driven marketing agency, we work passionately to ensure our clients generate measurable results from our content marketing programs. The goal of the "Time to Apply for College and Financial Aid?" was to depict the user friendly aspects of CFNC's college preparedness tools. The success of the campaign validates the hard work and professionalism our staff – and CFNC — embraces daily."
For more information on CFNC, please visit CFNC.org. To learn more about the Telly Awards, visit TellyAwards.com.
Go Back to News