College Foundation of North Carolina Partners with Award-Winning TV Chef to Help Families Save for College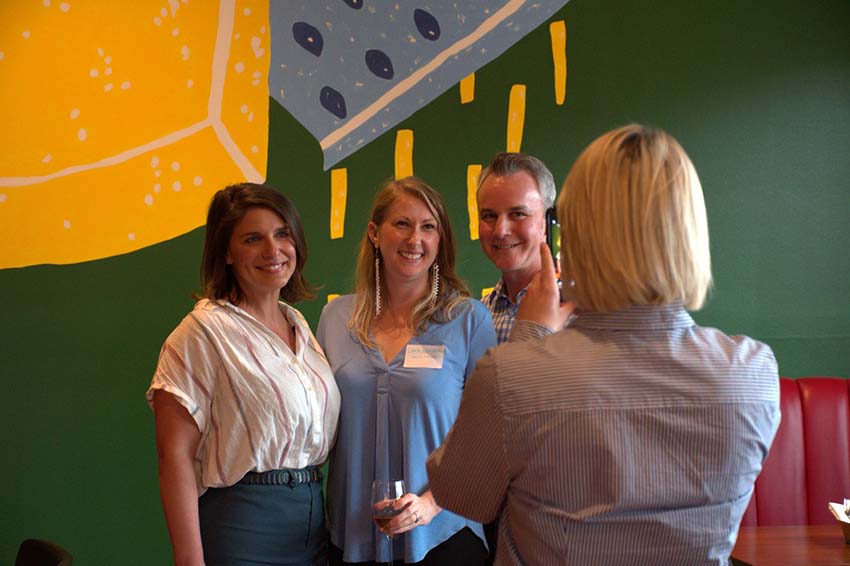 With rising tuition costs, North Carolina families are seeking convenient and affordable options to pay for college. College Foundation of North Carolina (CFNC), a free college assistance service of the State of North Carolina, is committed to raising awareness about college savings plans in the workplace that can help secure a student's future. In April, Vivian Howard, an award-winning chef featured in the PBS Food show "A Chef's Life," proved her culinary prowess and gracious hospitality at an exclusive event in Wilmington in support of the NC 529® College Savings Plan.
Howard, a James Beard Award-winning chef, served a delectable selection of hors d'oeuvres at her acclaimed Italian restaurant, Benny's Big Time Pizzeria before addressing the crowd of local Human Resource managers, corporations, and business leaders in the Wilmington community. Guests at the exclusive social event listened to the culinary star's life story and eclectic food journey that inspired her best-selling cookbook "Deep Run Roots." Howard encouraged the group to help families write their success stories with a college savings plan.
Additionally, Representatives with CFNC shared the academic and personal victories of students who've benefited from the NC 529 plan. Guest speakers, Lisa Leath, president of Leath HR Group and April Query with CFNC, spoke firsthand about the benefits of payroll deductions earmarked for NC 529. Through a workplace savings plan, Query says they can help employees prepare their children for college.
"Helping college-bound students apply, plan, and pay for school requires a team effort," explained Query, a regional representative with CFNC. "Employers are part of that team when they support their families by making it easier for them to plan for college and retirement savings. CFNC is there on the front end with NC 529, helping families to plan. We're with them through the college application process and then at the finish line when it's time to pay the tuition bill."
Query says relatives, friends, and mentors are also part of the team. They're allowed to contribute to a student's NC 529 Plan. Families can begin saving for college at any time with as little as $25. CFNC offers a seamless enrollment process online or through a paper application.
Go Back to News