College Application Week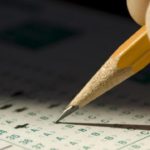 The goal of North Carolina College Application Week is to provide every graduating high school senior the opportunity to apply to college online through CFNC.org. Special focus is placed on students who would be the first in their families to attend college and students who may have not otherwise seriously considered attending college.
Said WRAL's Go Ask Mom,
Some North Carolina colleges and universities will be waiving their application fee for all North Carolina graduating seniors this week. The average fee is $41 and can add up if your child is applying to multiple colleges as most do.
The College Foundation of North Carolina (CFNC) and the Carolinas Association of Collegiate Registrars and Admissions Officers (CACRAO) co-sponsor College Application Week.
Go Back to News