Careers in Agriculture in 2020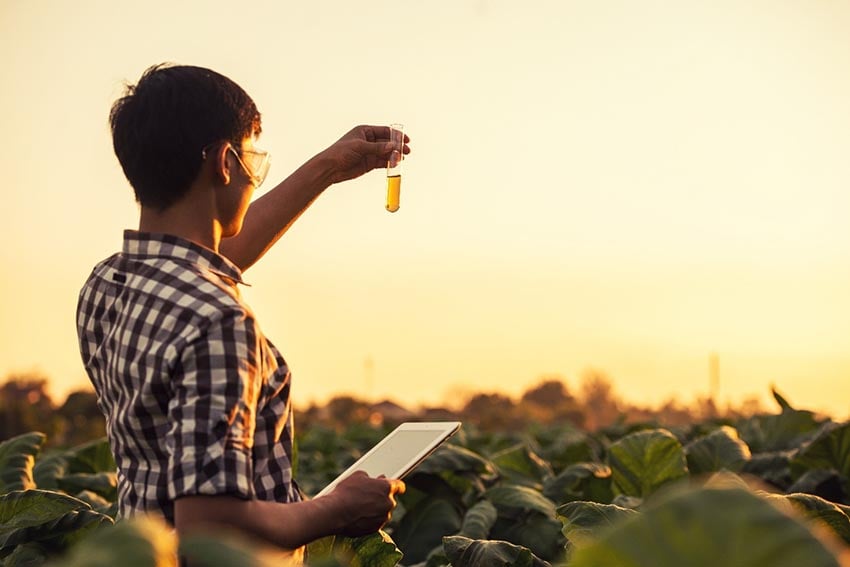 You've probably heard people tell you that you should thank a farmer three times a day. They're talking about breakfast, lunch, and dinner, of course. Even though everyone knows how important farmers are, few people are aware of all the different careers available in agriculture. What they may not realize is that there's a lot more to agriculture than farming. 
Farming is still an incredibly important and rewarding job, but many students are unaware of just how huge the agricultural field is. Here are a few of the different careers in agriculture and how you can take advantage of this exciting and vital industry. 
Hydrologists 
Water is one of the most important and valuable resources on Earth. Hydrology is the study of the movement, management, and distribution of water all over our planet. That means how water gets to our cities, our homes, and our crops. Understanding our water supply and how we manage it is an essential career to the future of the whole world. That's why there's such a need for hydrologists! 
What a hydrologist does is study how our water flows and how that movement impacts the environment around us. This may involve the oversight of how groundwater flows and the effects it has on the surrounding ecosystems. It's a fascinating field that is only continuing to grow in importance. For a career in hydrology, you can expect to need a degree in biology or something similar, like chemistry or earth science. Research positions may require a master's or doctorate. Water is only going to become more precious in the future, so a career as a hydrologist might not be a bad choice. 
Food Scientists 
Agriculture has more to do with your food than just growing it. Agriculture affects every aspect of the food on your plate. From seed to field to table, you have a food scientist to thank for all of that. A food scientist is responsible for developing the ways we freeze, store, package, and distribute food. All of those incredible developments in how we preserve food and continue to make it better? You have a food scientist to thank for that. 
Even better, the job outlook for food scientists is fantastic! The current market for food scientists is projected to grow at a rate of 7 percent. That's faster than the American average. What's more, the median pay for a food scientist comes in at over $60,000. Does improving the efficiency of food manufacturing to help solve hunger sound appealing to you? Then you might want to look at what it takes to become a food scientist. 
Precision Agriculture Specialists 
A big part of scientific careers in agriculture involves using the latest technology to improve the lives and efficiency of farmers around the world. Precision agricultural scientists use incredibly accurate precision technology (like GPS) to develop information, put together recommendations on what to grow and where, and help customers calibrate and install their own precision equipment. It's all about helping farmers to work smarter, not harder. 
If you know someone who is into both technology and farming, this may be the perfect career opportunity for them. The average precision agriculture specialist makes $54,000 on average, and the future job market is excellent for this field. 
Find Even More Exciting Careers in Agriculture 
We've only scratched the surface of the sheer number of different amazing careers in agriculture. These opportunities run the gamut from engineers to researchers to botanists, mycologists, and zoologists. Agriculture is a vast field filled with all sorts of careers for people willing to take the time to look. CFNC's career clusters give job-hunters and students a much more detailed look at the wealth of jobs that are out there. Don't wait to learn more about an agriculture industry career. Start looking today!
Go Back to News