Career Exploration for Students: Finding the Right Path for You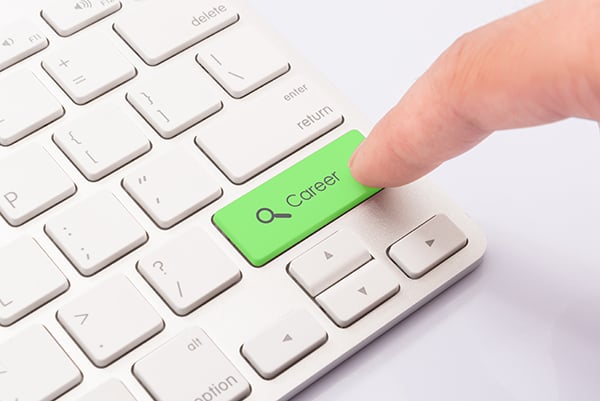 "What do you want to be when you grow up?" As a child, you probably heard this question often, and, most likely, your answer changed depending on your interests at the time. Maybe one day you wanted to be a professional soccer player, but the next week you were certain you'd be an astronaut, and a month later, you knew you were going to be a doctor.
Now that you're older, your parents and teachers may be asking a different version of the question: "What are you going to do after high school graduation?" or "What are you planning to major in at college?" It's completely fine if your answer doesn't come as quickly as it did when you were a child. In fact, many teenagers have no idea what they want to do after high school.
Fortunately, College Foundation of North Carolina (CFNC) provides tons of information developed specifically for career exploration for students. The career planning page on the CFNC website makes it easy and fun to examine your interests in order to find a career path that's right for you.
How Do I Find the Career That is Best for Me?
One of the first steps to finding your ideal career is to spend some time assessing your interests and skills. What subjects do you enjoy in school? Are you more of a math and science person, or do you look forward to literature and history classes? Do you like working with other people, or would you prefer to work alone in a quiet environment? While these questions may sound simple, they're important. For instance, if you don't like science and don't enjoy working with people, you probably wouldn't enjoy a job in healthcare.
To help you discover your personality type and find out what jobs might best suit you, click on "Find My Interests" on our website. You'll be connected with NCcareers, where, after answering a few questions, you'll be given a list of professions that match your interests. You can then read detailed information about each career and learn what the education requirements are, how much money you could make, and what your job responsibilities would be. Because CFNC and NCcareers have joined forces, you can use your CFNC username and password on NCcareers to save careers you are interested in.
Even if you decide not to take the quiz, you'll find descriptions of nearly 800 occupations. You can search the list based on multiple criteria, such as salary range, education level, abilities required, or field of study. There's also a feature that lets you see which occupations are considered to have the strongest prospects for growth over the next 10 years. It's easy to filter the results, find the jobs that appeal to you, and learn how you can get started on the road to a great future.
Can I Take a Career Exploration Class in High School?
Career exploration for students can begin as early as middle school. Career and Technical Education (CTE) provides courses, student-led clubs, and resources to help you begin planning your career before you graduate from high school. With CTE, you can gain the skills and experience you need to go straight into the workforce after high school. Or you can use what you learn in CTE to jump more easily into a two- or four-year degree program.
Whether you're interested in computers, agriculture, business, healthcare, consumer science, or engineering, CTE can help you gain real skills that you'll use in your career. Better still, students who earn associate degrees in CTE areas of study may earn $10,000 more per year than individuals with associate degrees in other fields.
Where Can I Learn More?
The CFNC website is an invaluable resource for career exploration for students. Beginning with eighth grade, the site walks you through the important steps you need to take each year in order to plan for your life after high school graduation. Besides learning about potential career paths, you'll also find all the information you need to begin saving for or applying to college. Create a CFNC account today and take the next step on your journey to find your future.
Go Back to News