Adults Going Back to College: How to Balance School and Life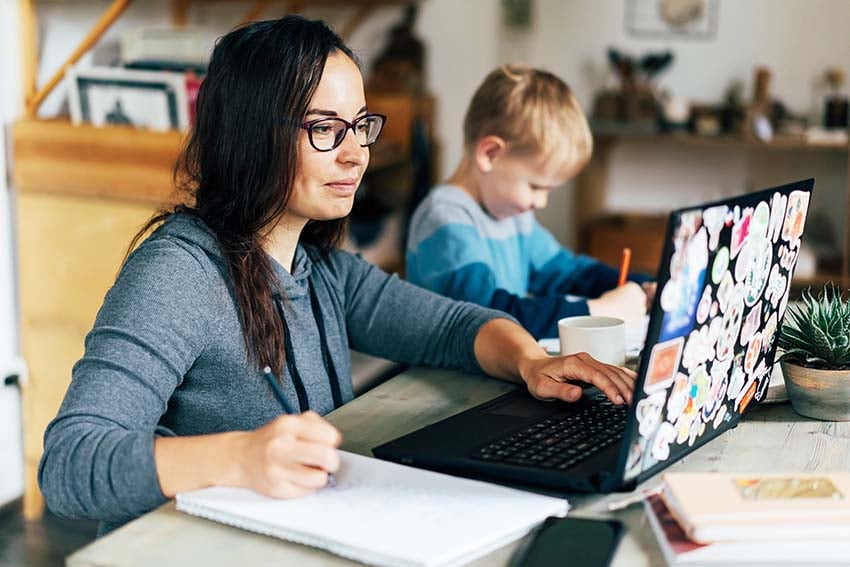 Making the decision to go back to school and opening your college acceptance letter can be a moment of joy, pride, and excitement for your future. Take some time to celebrate or honor yourself in some way — you deserve it! After you do your happy dance, you'll also want to get practical and figure out the basics: how you will afford school, what your "school days" will look like, and how you will find time for rest. (Yes, that's a necessity!)
As a working adult going back to school, you have more responsibilities than the average college student. If you're a parent, you may worry about paying for childcare on top of upcoming academic expenses. If you're working full-time and can't reduce your hours, you may get tired just thinking about an evening class after a long workday.
We've got your back. Keep reading for realistic tips on how to balance finances, school, family, work, and even "you" time.
Organize Your Finances
Getting organized usually means tidying up your home, but it also means figuring out your finances. Start by completing the Free Application for Federal Student Aid (FAFSA) to determine your eligibility for grants, scholarships, federal student loans, and work-study programs. And don't forget to find out if your current employer has scholarships or reimbursement programs for employees. Click here for more financial aid resources for adult learners to help you pay for school.
Once you have a better idea of how much financial aid you may receive to help you pay for school, create a monthly budget using the CFNC Budget Calculator. This will help you estimate the income needed to live when you go back to school. Many people also use spreadsheet applications like Excel to track their income and expenses.
Find out where you can cut spending and keep track of when bills are due to avoid missed payments. Having awareness of where your money goes is the first step to gaining control over your finances and reducing your stress so you can focus on school.
Organize Your Home and Calendar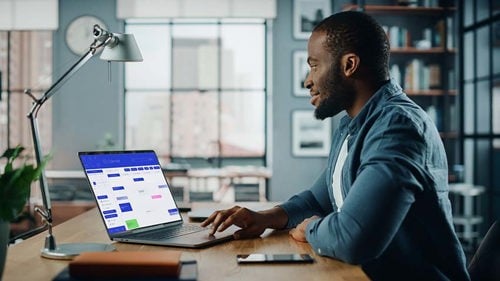 After you have a better handle on your finances, you'll also want to clean up your living space. Seriously! Studies show that just looking at mess raises the level of stress hormones in our bodies, and extra stress can have negative effects on our health over time. Less stress means you'll be able to focus more on school and other parts of your life that are important to you.
Many people swear by Marie Kondo's KonMari method to get and stay organized. It involves purging items in your home by category; once you clear the clutter, you decide what goes where. A good rule of thumb is to give everything a home — a place it belongs. Then, make a habit of putting it back in its "home" after each use. If you have kids and know staying organized will be extra challenging, here are some tips for getting children on board with this method. You can also ask a partner, friend, or family member to help you with the decluttering process, such as taking bags of unwanted, gently-used clothes to donation centers. 
A calendar is the best tool for sticking to a busy schedule. You can use a standard planner, create a bullet journal, or use calendar apps — whatever works for you! It may take some trial and error, but the best system is the one that keeps you on top of appointments, events, and whatever else fills your life outside of school and work.
Set Routines… and Boundaries
It's common for adults going back to college to struggle with setting boundaries, especially when others are depending on them. But keeping yourself accountable and sticking to firm boundaries is critical for your success during this chapter in your life.
Adults going back to college need a designated workspace — a space at home that is just for work. It should be comfortable with enough room to spread out your class materials. Limit distractions as much as possible in this space. Let your family know that your workspace is an off-limits zone and, if you can, find someone else to keep the kids busy while you work.
Resist the temptation to bring your laptop into bed or the kitchen table while watching TV. To help with focus and productivity, try the Pomodoro method, which incorporates five-minute breaks for every 25 minutes of work. Download helpful apps or browser extensions that block time-wasting websites while you study.
To make hectic days simpler and save time, try meal planning, and prep meals for the whole week ahead of time. Dedicate a few hours to cooking or preparing each day's breakfast, lunch, and dinner on Sunday evenings. Check out this guide on how to meal prep like a pro.
Find Your People
Adults going back to college need a support network! If your school has an office or department for adult students, stop by to see what resources are available to you. To feel less isolated and more connected, reach out to the other adult students in your classes — those who are in the same boat as you.
There are people going back to college at 25, 30, 40, and 50 years old — there is no age limit to learning! It's always a relief to have someone to vent to, and they may even provide useful advice from their own experience. If there aren't any adult students in your class, join online forums such as Facebook groups for adult students. A sense of community and solidarity will keep you sane and help you stay focused on your goals.
Communicate Your Needs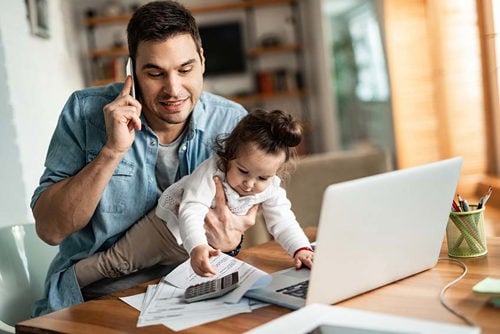 Don't be ashamed to ask for help when you need it. For example, it's okay to ask your spouse or partner to take over early morning duty after a long class the night before. Remain in close contact with neighbors, babysitters, and friends who can step in during emergencies or when you're on a tight deadline.
Try delegating tasks like household chores to others in your family, and be honest with yourself and others about how much time you need for your own self — yes, that includes taking breaks!
Protect Your Health
One of the first sacrifices you may make when you're busy is forgoing sleep. However, your body's immune system weakens when you don't get enough rest, and you're more likely to get sick. Aim for at least seven hours of sleep per night, follow a healthy, well-rounded diet, and make time for exercise — even just 10 minutes a day makes a difference.
Your mental health is just as important as your physical health. To avoid burnout, take time every day for self-care — relaxing activities that are just for you. Indulge in a hot bubble bath, attend a yoga class or therapy session, or get lost in a good book (no, not your textbook!) Do what helps you recharge. Studies show that taking time away from work to reset actually increases our productivity.
CFNC Can Help
If you begin to feel stressed about the jam-packed days and nights ahead, remember all the reasons that you decided to go back to school. Maybe you want to provide more comfort and stability for your family, or maybe it's to do right by yourself and pursue the career you've always wanted. For adults going back to college, it may not be easy. But when you're holding your college diploma in your hands, you'll feel proud of yourself for seeing it through and earning your education!
And remember that you're not alone! Whether you're just getting started thinking about going back to school or you've already been accepted, CFNC has resources to support adult learners as you pursue your higher education goals. We can help you search for colleges, scholarships, apply for financial aid, and help you understand other college enrollment tasks.
Are you ready to begin this journey? Applying to college is easy through the CFNC Application Hub!
Go Back to News