NC 529 Calculator: Deciding How Much to Save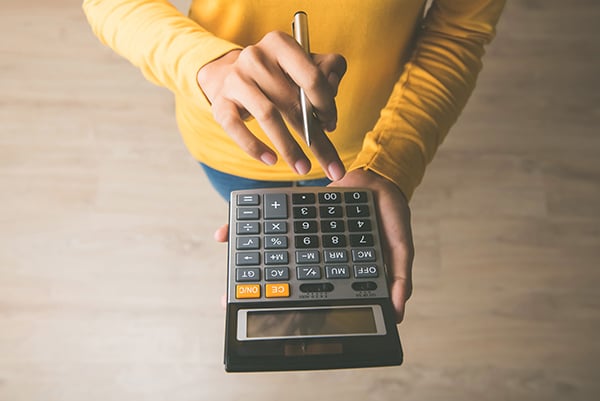 Education beyond high school, no matter what level, can be costly for families in North Carolina and all over the country. From supplies, tuition, housing during college, and more, the price of an education has risen. It's difficult to decide how much to save for your child's education, too. Your best bet is to get started early, and opening an NC 529 Account is an easy, effective way to do so.
When should I start a 529 Plan for my student? 
Everyone is different based on how much they can contribute each month or each year. It also depends on your child's educational goals. Trade schools may cost less than a doctoral program, though they are equally in demand and important. We suggest starting by using our NC 529 calculator. You can put in your child's age, your savings goal, monthly contribution, and more. It's a great tool to get an idea of how to save for college, a vocational school, or even K-12 education.
How much total should we aim to save for college? 
College tuition has been on a fast incline for years. In fact, the average cost of an in-state program could skyrocket to more than $150,000 in the next 10 years. Most financial experts recommend parents try to save one-third of college costs. When your child heads off to college, one-third can come from income and financial aid and one-third from student loans.
As an NC 529 Account grows tax-free, it's a good tool to use, but according to some reports, only 37% of American families took advantage of one to help pay for schooling.
How much should I save each month in my NC 529 Account? 
Budgeting for groceries, eating out, and education are actually pretty similar. You need to know how much you're likely to spend in order to figure out how much to budget — as well as what your monthly income and other expenses look like.
It's time to whip out the calculator and do some math. The NC 529 calculator can help you budget how much you need to save. For example, let's say you have a child in kindergarten in North Carolina. Assume they want to attend a public four-year, in-state school, and you want this plan to cover 30% of college costs. Using the NC 529 calculator to determine how to save for college, you (or anyone else) would need to contribute $186 a month as of today.
There are limits on how much you can contribute, however. You can contribute up to $16,000 per recipient each year; or $32,000 for a married couple giving jointly, without incurring a federal gift tax.
Keep in mind, anyone can contribute to an NC 529 Account. This may make that $186 a month payment more digestible if more people are contributing, which leads to our next point.
Can family and friends contribute?
A recent survey found that 46% of parents would ask for a contribution to their child's 529 account for the holidays or other special occasions. Giving the gift of education has become very popular, and you may be surprised at how many of your family and friends would be happy to contribute to your child's education. NC 529 makes gifting simple with a unique gifting link for each account.
Opening an NC 529 Account takes only a few minutes and a minimum $25 contribution. Learn more about the NC 529 Plan and how it may help your family here.
Go Back to News