Time & Money are Running Out! Complete Your Free FAFSA Today!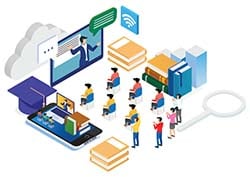 What will it take for you to complete the Free Application for Federal Student Aid (FAFSA)? It's not too late, but we're down to the wire. You may qualify for FREE money from federal and/or state governments, the institutions you're interested in, and more. We're here to help you find out! FREE monies go unawarded every year because students do not complete the FAFSA. We're here to help you make college more affordable!

In this virtual FAFSA completion event, financial aid experts from across North Carolina, including CFNC Spanish Services Managers, will answer your financial aid/FAFSA questions in small group meetings based on your specific needs. Don't even know how or where to begin, started but stumped on a specific question, not sure how to sign your FAFSA, or finished and need help understanding what's next.....join us and we'll guide you step by step!
How to request your FSA ID?
DACA/Undocumented?
Who is the parent on the FAFSA?
Dependency status?
FAFSA done? What comes next?
and much, much more!
April 11, 2022
6:00 PM - 7:00 PM
Eastern Time
Registration Link: https://bit.ly/37S7yl7
Go Back to Events