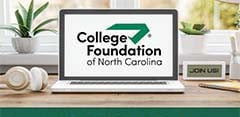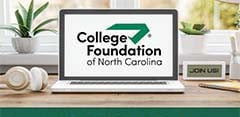 May 04, 2021
Información y recursos de becas para estudiantes Latinxs/Hispanos
En esta presentación, se informará acerca de los distintos programas de becas universitarias, becas totales y parciales, los tipos de becas federales disponibles, requisitos y documentos exigidos y se explicará acerca de la Solicitud Gratuita de Ayuda Federal para Estudiantes. Además, tendremos la oportunidad de charlas con algunos proveedores de becas en el estado de Carolina del Norte.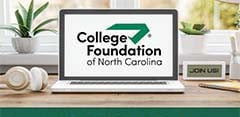 April 29, 2021
529 Rules: How to Use Your NC529 Funds
Now that you have saved for college, join NC 529 Representatives to learn how to withdraw your funds. This session will help participants understand qualified versus non-qualified withdrawals, and understand the procedures for withdrawing funds.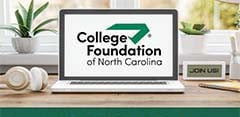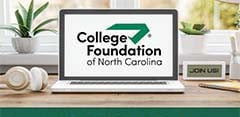 April 27, 2021
11th Grade Kick-off to College
The time to apply to college is right around the corner! We are here to give you the tools you need to make your application competitive for admission, choose the right college for you, and reduce the stress that applying may bring.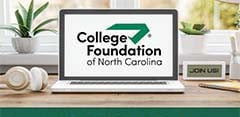 April 27, 2021
8th Grade Kickoff to College
Parents, it's never too early to begin preparing for college. Now that your middle school student is headed to high school, learn ways to help your student get career and college ready with CFNC.org.
April 20, 2021
Parents: Let's Talk Financial Aid! Hot Topics for HBCU Families
In coordination with the CFNC HBCU Committee, we invite parents to attend a financial aid session tailored for HBCU families across North Carolina. We will cover a variety of topics including understanding financial aid offer letters, verification, and education loans.