What to Know About College Application Deadlines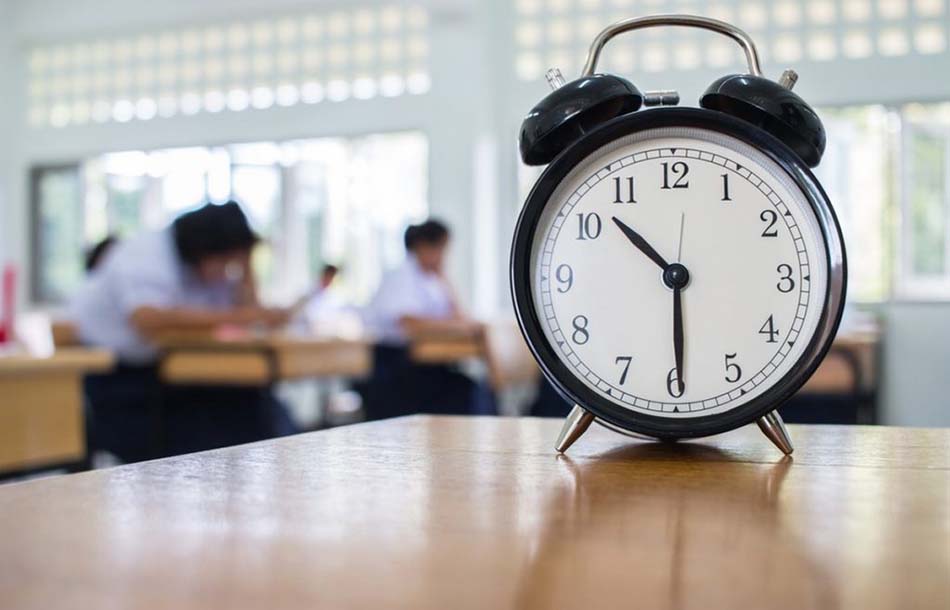 College is around the corner. With only a year or two left until graduation, it's time to start wrapping up those applications. If you're serious about higher education, then you know that the application process really starts during your junior year of high school. Most college applications are due during the fall and winter of your senior year. That means you need to have your SATs or ACTs taken care of, request your official transcripts, and keep your grades up. But what about college application deadlines?
A lot of students and parents don't realize that there are actually a few different types of college application deadlines. We want to fill you in on what you need to know about college application deadlines, when you can expect them, and how you can take advantage of them.
Know the 5 Types of College Application Deadlines
One of the important things to remember is that not all college application deadlines are the same. All these deadlines have different timeframes associated with them as well as different rules. CFNC can help you apply for college, understand each of these application deadlines, and fill you in on what you need to know to determine which one is best for you. To keep things easy, we'll run through each deadline in chronological order of when they're due.
1. Early Decision
The first college application deadline we'll cover is also the one that comes earliest in the school year. Usually, early decision applications are sent in close to November, and you'll get your decision back before the end of the year. What's important to remember about early decision is that it is binding. This means if that if you get into where you applied for early decision, you're going: no ifs, ands, or buts. When you apply early decision, you're only going to apply to one school. If you plan on applying to a school for early decision, you need to be absolutely, positively sure that's where you want to go.
2. Early Action
After early decision, there's early action. In a lot of ways, early action is very similar to early decision. The key difference is that, unlike early decision, early action applications are not binding. You can apply to as many schools as you'd like. The timeline remains the same in that you'll apply before Thanksgiving and get your decision likely before New Year's.
3. Single Choice Early Action
Not every college offers single choice early action. While this option isn't binding like an early decision, it does limit you to just one school. Thus, "single choice." An attractive aspect of single choice early action is that you aren't required to attend that specific school if you're accepted. You still have the option of looking at other schools.
4. Regular Decision
Regular decision is the classic college application that everyone thinks of when it comes to applying for college. You'll get your applications off during the fall semester of your senior year of high school and deadlines are often in January or February of your spring semester. CFNC has a list of college application deadlines for every college and university in North Carolina. With regular decision, you can apply to as many colleges as your heart desires, compare your offers, and decide on the school that's best for you.
5. Rolling Admission
Rolling admission deadlines mean that there isn't a specific, set deadline by which you have to apply. That doesn't mean you can take your sweet time! Schools with rolling admissions policies will continue to accept applications until the programs fill up. Even so, it's best for students to apply in the fall around the same time as they would for a standard application. Programs can run out of spots before you know it, and that can leave students that wait until the last minute out of luck.
How Do College Admissions Deadlines at Community Colleges Work?
The North Carolina Community College System is set up to provide an avenue for higher education to every North Carolinian. With 58 community colleges located across the state, there's a good chance that there's one in your backyard!
Community college is a valuable resource for students from across North Carolina. Did you know that over 710,000 students attend N.C. community colleges every year? On top of that, the North Carolina Community College System is the third largest in the entire United States! Community college can be a terrific way for students to get the leg up that they need to achieve successful careers and prepare themselves for the next chapter in their lives.
What is an Open Door Admissions Policy?
One particularly attractive thing you need to know about the N.C. community colleges is that they operate on an open door admissions policy. Anyone 18 years old or older with a high school diploma or GED is welcome to attend community college. That means you're guaranteed admission to any of the 58 different community colleges. Even better, many community colleges operate on rolling application deadlines. However, just like rolling college admissions deadlines for four-year schools, slots can fill up faster than you expect, so don't sleep on getting in your applications.
Is There an Advantage to Applying to College Early?
A lot of prospective students ask themselves if there's an advantage to applying to college early. Some students believe that they'll have a better chance of being admitted if they apply for an early decision, but this isn't always the case. Take a school like MIT, for example. The acceptance rate for early decision for the class of 2022 was 6.9 percent. The acceptance rate for regular decision students was 6.5 percent. In this case, it's easy to see that the difference is negligible, but it's different for every school.
No one can say for sure whether early decision really improves your chances. In truth, each admission comes down to the individual student. If you know for sure where you want to go to school, then it definitely doesn't hurt to apply using early decision or early action, but regular decision doesn't necessarily put you at a disadvantage. Talk to your admissions counselor or guidance counselor and reach out to college admissions offices to ask questions and determine which application is right for you.
Save on Fees During College Application Week
There are all kinds of programs available to help students when it comes to applying for college. Whether that means assistance with completing your residency determination, filling out the FAFSA, or applying for school, CFNC is here to help you every step of the way. Among these programs is NC Countdown to College.
NC Countdown to College has been serving students across North Carolina for almost 15 years, beginning with the College Application Week pilot program in 2005. In the years since the program has expanded to include hundreds of high schools and helped thousands of students apply for college.
During College Application Week, tons of North Carolina colleges and universities will be waiving their application fees. Depending on how many schools you plan on applying to, you and your family could potentially save hundreds of dollars. In 2019, College Application Week will take place October 21–25.
Now is the Time to Think About College Applications
It might seem like you have all the time in the world, but college application deadlines will be here before you know it. That's why it's so important that you start thinking about applying for college now. Get your paperwork together, study hard, and be prepared to hit the ground running by the time you start your senior year. Just remember, you have all kinds of options available, and that CFNC is here to help you apply and make your college dreams a reality.
Go Back to News