How Many Recommendation Letters for College Should You Get?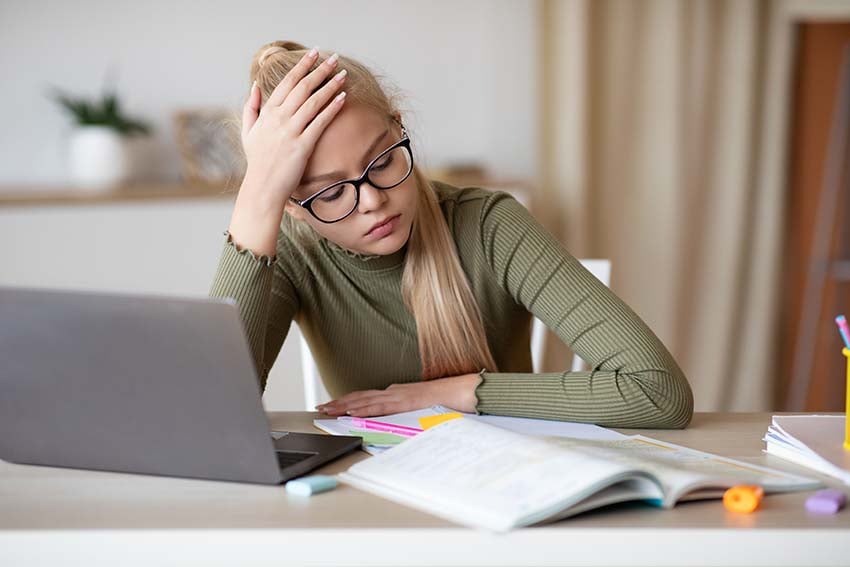 Applying for college can generate a lot of confusion. Whether you're a parent trying to help your kid or a student looking to apply, the process can feel like a whirlwind of information. Trying to keep up with the different requirements at every school is enough to make your head spin — so much so that many students often forget about obtaining letters of recommendation.
Students generally ask, "How many recommendation letters do I need to get into college?" The answer usually varies depending on the university. Typically, it's best to have one professional and one academic reference letter. Some universities may ask for three or more. To get more information on how to plan, apply, and pay for college, visit CFNC's college preparation guide.
What Goes Into a Recommendation Letter?
A recommendation letter should include three key elements. First, the person writing the letter needs to explain how they know you and the extent of your relationship. Second, the letter should describe some of your accomplishments together and how your strengths make you a qualified candidate. Finally, a strong letter of recommendation will end with a summary of why the writer believes you should be accepted and how you'd make a great fit.
What Qualities are Colleges Looking For?
The admissions process is highly competitive, and a letter of recommendation helps add character and personal insight into your application. A good recommendation letter helps you stand out from the crowd by emphasizing your strengths, as well as your experience and involvement.
When done correctly, a recommendation letter will highlight your best traits, such as being dependable, motivated, or persistent. It will also demonstrate your aptitude, your abilities, and your accomplishments. You can talk about your traits all you want, but it will mean a lot more to the college admissions counselor reviewing your application if they also hear it from someone else.
Who Should I ask to Write a Letter of Recommendation?
When thinking of people to ask, consider the leaders of the organizations you are a part of. Church leaders, coaches, band instructors, teachers, and employers are all good candidates. Try to think of people who will have something good to say about your character, work ethic, or commitment to the community. Keep in mind that you may also need to get a letter of recommendation from your school counselor, so be sure to check in with them and ask early.
Two people you should cross off your list are your parents. You may think they're the adults who know you the best, but we can all agree their view will be extremely biased in your favor. An admissions officer will want to hear from a more unbiased source.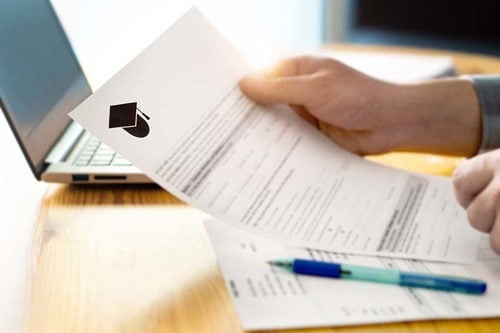 What's the Point?
The point of a recommendation letter is to improve your chances of being accepted into a university. Admissions officers use your recommendation letters as a supplement to your application so they can get a better sense of who you are as a student and a potential member of the campus community.
When evaluating applicants, admissions officers focus on two key factors. First, they examine a student's "hard factors," such as GPA and test scores. Then they examine a student's "soft factors" by examining their essays, extracurricular involvement, and level of interest. This is where a letter of recommendation can boost your profile. A written endorsement from your school counselor or teacher goes a lot further in an admissions officer's mind than the hard factors alone.
When Should I Start?
The ideal time to start asking for letters of recommendation is around the end of your junior year of high school. This gives the person ample time to thoughtfully reflect on what they're going to say, and it gives you time to find a backup in case your first attempt doesn't work out.
When asking a teacher for a letter of recommendation, it may be helpful to give them some reference material, like a project or an assignment you did well on, so they can go more in-depth when talking about your strengths. You may also consider creating a high school resume to give to them with the request, so they have a more holistic view of you as they write the letter. Your teacher may know that you did well in class and play the trumpet in the school band, but they may not know that you also work part-time and volunteer at your local senior center. Give them all of the information you can upfront so they can write a more complete recommendation.
It's also important to consider that when soliciting recommendation letters, they hold more weight coming from someone in the field that you are pursuing. For example, if you're applying for an engineering program, it might be a good idea to ask your physics teacher for a letter of recommendation.
No matter who is writing the recommendation letter, be sure to give them plenty of time to do it; especially if it's a teacher or counselor who needs to write them for several students. Give them at least a two-week notice, but more time is better.
What Else Do I Need?
Familiarize yourself with the different requirements among schools and pay close attention to their instructions. Most colleges will ask for up to three letters of recommendation, so keep that in mind and don't overdo it. If a school wants two recommendation letters, only submit two.
The goal is to maximize your chances of being accepted, so it's important to keep the admissions officer in mind and avoid doing anything that makes their job harder. Also, remember that the people who write your letters of recommendation are doing you a big favor, so make sure to thank them and show your gratitude. Hand-written thank you cards are always appreciated!
If you follow these tips, you'll be able to maximize your potential and turn your dream school into a reality. Now that you know what you need for your letters of recommendation, it's time to start sending applications. Create your CFNC account today and find the help you need to apply to college.
Go Back to News