Pre-Baby Financial Planning: Preparing to Save When You're Expecting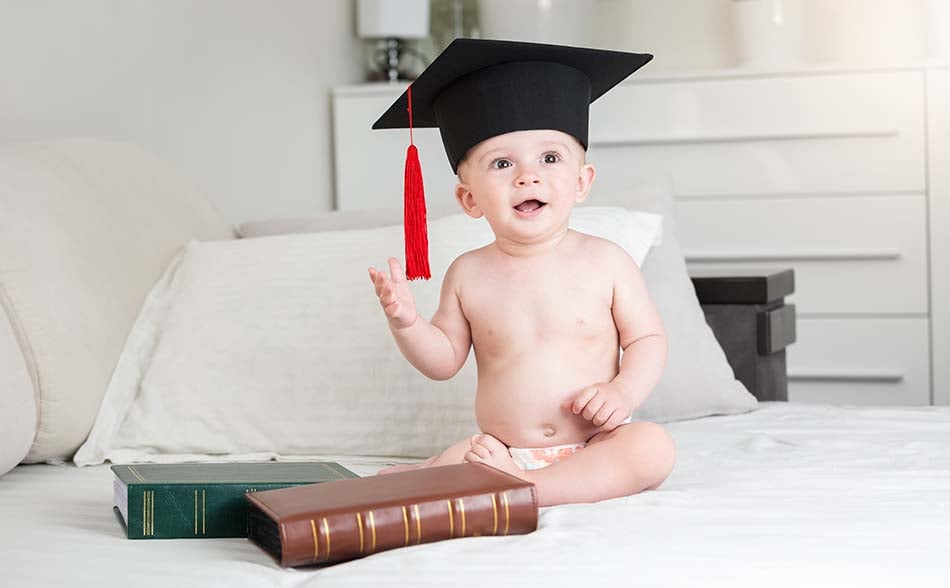 Expecting a baby is an exciting time, and first-time parents will have many questions. What many parents may not realize is that it's important to start saving for their child's education as soon as possible.
When considering a savings goal, parents should do some research to understand what college might cost by the time their little one is ready to go. Parents might want to note that the cost of college tuition is steadily climbing, at a rate of 3 to 5 percent every year. This means your child's education could cost up to two or three times the amount you paid when you were in college. So, what can you do to ease the stress of providing for your child? We have the insight and knowledge to prepare you for your pre-baby financial planning.
Understand the Costs
A great first step is figuring an estimate of how much it's going to cost. An excellent tool to gauge future college expenses is our College Savings Calculator. Use this tool to work through different scenarios that fit your family's budget and timeline. For example, if you want your child to attend the same private college you graduated from, plug in the costs for tuition and find out how much money you'll need to save to make that happen.
This will give your pre-baby financial planning a clear goal to work toward, so you won't lose sight of the finish line, even when you're neck-deep in other child-related expenses, such as childcare, housing, and food.
How to Start Saving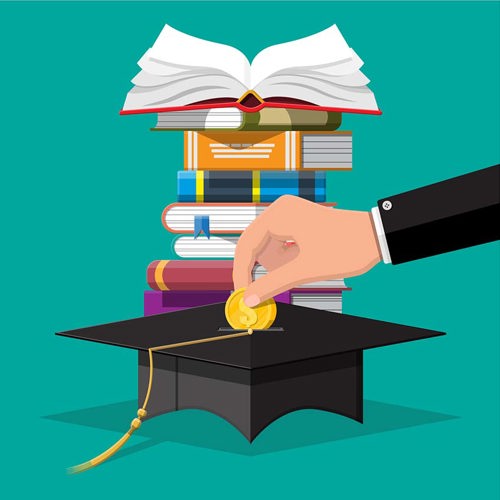 Now that you understand how much it will cost, you're ready to start saving, but what's the best way to do it? You may have heard of 529 savings accounts, but how exactly do they work? The NC 529 Plan is a tax-advantaged education savings program developed by the state of North Carolina. For N.C. taxpayers, your account contributions are free from federal and state taxes when used for qualified education expenses. These include K–12 tuition, college tuition, fees, room and board, books, computers, and any other school-required supplies or equipment. In addition, NC529 money can now be used on apprenticeship programs and to pay back student loans.
529 plans are the most popular way to save for your baby's education for several reasons. They offer flexible investment options as well as high contribution rates with no household income limits or age restrictions. 529 plans also enjoy tax-free growth when used for qualified education expenses, making it an excellent way to save your money. And, if for whatever reason, your child decides not to attend college, or you end up not spending all the money, the education account can easily transfer to another beneficiary. Imagine holding onto these savings and giving the fund to your grandchildren!
Explore Other Options
Remember, you are not alone in this. Many family members may clamor for a way to help you raise your baby. Consider asking family members to donate to your child's NC 529 Account to give them a chance to go to college. For family members, donating to your child's college savings is a fantastic gift, and the outcome will have much more of an impact once the child grows up. Birthdays, major holidays, and even baby showers are excellent times to ask for help to reach your goal.
There are plenty of other options to help fund Baby's collegiate career. Do some research on what sort of financial aid you could be eligible for and take that into consideration when planning for college. There are plenty of grants and scholarships that can help ease the load of paying for school. Always keep an eye out for financial aid possibilities in case your 529 plan doesn't end up covering the whole thing. Planning early is a key step in this process.
Don't Delay
While opening an NC 529 Account requires having a social security number, many parents simply open the account under their name and SSN during their pre-baby financial planning. Once your baby is born, and they receive an SSN of their own, you can change the beneficiary on the account to your new sweet little one.
College is only going to get more expensive, so it's important to start saving early. By opening an education savings account now and adding to it little by little, you can ensure better financial security in the future.
Things are only going to get crazier for you as a parent, so start saving today and give your baby the best opportunity to succeed in life. Learn more about setting up an NC 529 Account now, or call 1-800-600-3453 for more information.
Go Back to News