Online Classes vs. Traditional Classes: Pros and Cons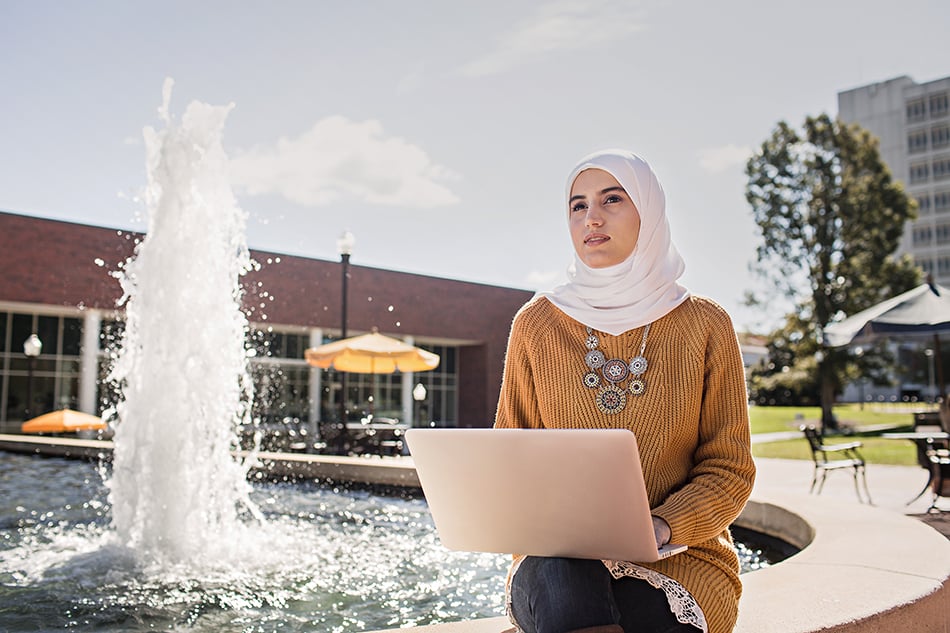 Before you enroll in classes and pursue higher education, it's important to weigh the pros and cons of online classes versus traditional classes so you find a program that meets your needs and circumstances.
Benefits of Online Classes
Online classes are perfect for students who are motivated to continue their education, but who are dealing with circumstances that make it difficult to commute or stick to a strict class schedule. Here are some of the benefits of learning on the web.
Flexibility and Convenience
Online classes, in most cases, allow you to set your schedule and complete assignments when it's convenient for you. Many students can work full-time or part-time jobs while taking courses online. You can watch recorded lectures and read materials at night if you work during the day, or vice versa.
There's also the added benefit of working from anywhere, whether it's your kitchen table, a coffee shop, a library, or somewhere else.
Save on Costs Associated with On-Campus Learning
While tuition will vary depending on the online program you select, learning online can help you avoid common expenses associated with in-person learning.
For example, you may be able to live at home with your parents and save on room and board. Without a commute, students won't waste money on gas.
Access to More Colleges and Classes
Online programs broaden the possibilities and allow you to enroll in the school that's the best fit for you and your goals, regardless of location. For example, a student living in New York can enroll in a North Carolina school without leaving home.
Disadvantages of Online Classes
While there are considerable benefits of online learning, there are also a few disadvantages to consider.
Less Social Interaction
Many students look forward to the social setting of a college campus, including hanging out with other students, chatting with professors after class, or joining clubs and other extracurricular activities on college campuses.  
While it's not impossible to socialize in online settings, social events may not come as naturally as they do on campus. Some campuses will allow commuter students to still participate in clubs and extracurricular activities, so be sure to check in with your college.
Greater Need for Motivation and Self-Discipline
Online learning requires students to hold themselves accountable. Professors may not know if you miss a reading or skip a lecture until it's reflected in your performance on assignments. By then, it may be too late to catch up. It's important to schedule time wisely so you're prepared to succeed.
More Potential Distractions
It's easier for some students to focus when they're in a structured lecture hall or classroom than it is to focus remotely. Consider how easily a television, family member, undone chores, and other common household items can lure you away from a computer screen. Dedicating a space for learning and working can help you avoid distractions.
Benefits of Traditional Classes
Traditional classes have a host of benefits. Read below to consider the pros of in-person learning.
Groupwork
While group projects are possible online, many students find the social environment of in-person projects to be more enjoyable.
Networking Opportunities
College campuses are packed with motivated, highly skilled students and professionals. Relationships you make on campus have the potential to connect you with job opportunities, internship opportunities, and more. There are also networking events designed to help you meet people who can help you achieve your goals.
Hands-On Training
Some fields of study, particularly those that require lab work, demand hands-on research, and projects that may be better suited for in-person learning.
Disadvantages of Traditional Classes
Taking classes on a college campus can be extremely rewarding but consider the following disadvantages before making your decision.
Strict Schedule and Less Flexibility
Most professors expect your attendance and participation at the set class times each week. There's no option to leave town and work remotely or attend class at a more convenient time. Absences may hurt your performance because you will miss important lessons and lectures. Ask yourself if you can commit to the class time before you enroll.
Potentially More Expensive
Tuition for online versus traditional courses and programs vary and can be more or less expensive depending on the school, but traditional learning can be associated with added expenses. Consider whether you will live on campus and the cost of room and board. If you must commute, make sure to account for the cost of gas. 
Are Online Classes a Worthwhile Investment?
Particularly after the COVID-19 pandemic, online classes are more common than ever. If completed diligently, they're no less effective than traditional classes at helping students achieve their personal and professional goals.
So how do online college applications work? As with traditional school enrollment, CFNC has all the resources you need to plan, apply, and pay for college - whether you're on campus or online.
Go Back to News