How to Withdraw a College Application: Best Methods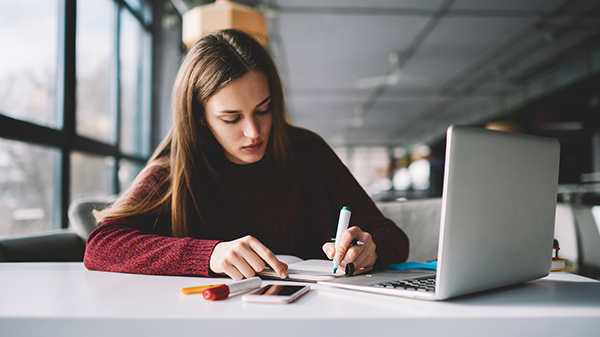 There are some circumstances in which a student may need to withdraw a college application before the school makes a decision. You may have changed your mind about applying to a college or university, or you may have accepted a different offer. That's all okay! However, once you make your decision, you should let the schools know your plans. Continue reading to learn when it may be necessary and how to withdraw a college application.
When to Withdraw a College Application
Experts recommend applying to multiple schools, but of course, you can only attend one of them. There are several circumstances when you may need to withdraw a college application. Consider the following:
You've Been Accepted via Early Decision to a Different School
Early decision applications are binding, meaning if you apply to a school through early decision, you must attend that school if accepted.
Students typically apply for early decision in October and find out by December if they're accepted. While you may apply to other schools via regular decision during this waiting period, you're required to withdraw other applications if you're accepted to a school through early decision.
You've Been Accepted and Plan to Attend a Different School
One student's second choice for college may be another student's first choice. Informing a college if you no longer want to be considered for attendance may open a spot for another student who does want to enroll at that school.
Colleges carefully monitor and track enrollment plans from students and want to offer admission to other students on their waitlists when offers are declined. It's best to notify schools as you make your decisions.
Your College Plans Have Changed
Life happens, and plans change. There are several reasons you may choose to withdraw a college application.
Maybe the financial aid package you were offered didn't cover enough of the cost of attendance. Maybe you decided to withdraw your applications for four-year colleges because you want to start out at a community college closer to home and transfer down the road. Maybe you've decided to attend a trade school or work for a year to save money for college. There are many reasons that your college plans may change.
Whatever the reason, it's best to formally notify any school where, as a student, you submitted an application by withdrawing your name and credentials from consideration.
How to Withdraw a College Application — Best Methods
The step-by-step process of how to withdraw a college application from consideration will vary from one school to the next.
Applicants who wish to withdraw their application prior to receiving a decision on acceptance should contact the school's admissions office. An admissions representative will be able to help you remove your application from consideration.
For a student who has already been accepted to a school, follow the steps outlined in your acceptance letter for declining admission. This informs the school that you don't wish to enroll and allows the college to potentially admit another student awaiting acceptance.
CFNC's Application Hub can Help You Keep Applications on Track
It's much easier to manage the application process when the materials reside in one organized location. CFNC's Application Hub helps you track the progress of applications and keeps you organized as you make important decisions about your future.
College Foundation of North Carolina (CFNC) is the one-stop shop for students and families to plan, apply, and pay for college. Get started today!
Go Back to News