FAFSA for Students with Divorced Parents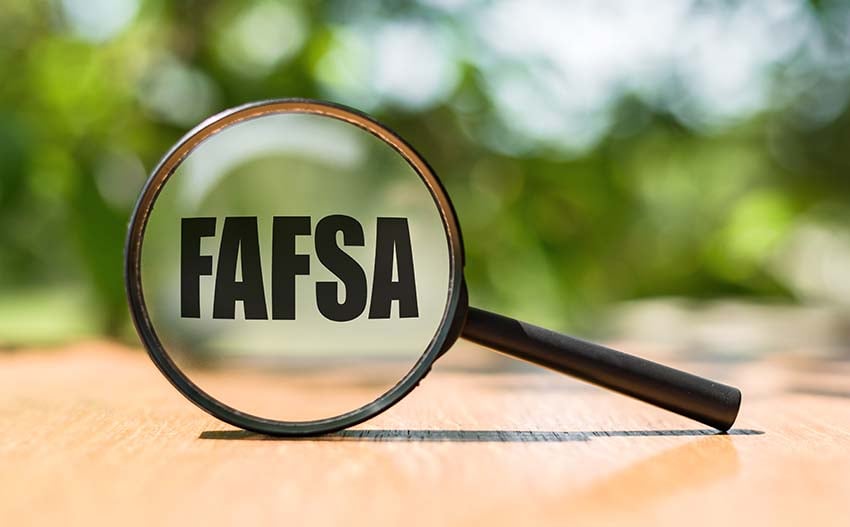 The Free Application for Federal Student Aid (FAFSA) is a valuable resource to help families pay for college. Completing the FAFSA is an annual process all eligible students and parents need to complete, so you can qualify for grants, scholarships, work-study programs, and student loans.
We understand that families come in all shapes and sizes, which can affect whose information you will need to apply for financial aid. But don't worry, completing the FAFSA when your parents are divorced is not difficult. Just make sure you understand whether one or both parents need to participate in the process.
Let's start with completing the FAFSA for students with divorced or legally separated parents who do not live together.
Who completes the FAFSA when my parents are divorced?
If you're completing the FAFSA when your parents are divorced or legally separated and do not live together, you will use the financial information of the parent you've lived with for the longest amount of time during the past 12 months. So, if you live at your mom's house most of the time, you will use your mom's financial information on the FAFSA. You will not list a second parent unless mom has remarried and there is a step-parent living with you as well.
No matter who's completing the FAFSA, there are several things you and your parent will need to have handy to apply for financial aid. That will include Social Security numbers, driver's license numbers, 2020 tax information (to complete the 2022-2023 FAFSA), records of bank accounts and other assets (like your NC 529 Account), and an FSA ID. This is your electronic signature for the FAFSA, so both you and your parent will need an FSA ID. For more information about the items you'll need, read the "7 Things You Need Before Filling Out the 2021-22 FAFSA Form."
What if my parents are divorced but share custody?
If you live equal amounts of time with both parents, you should use the information from the parent who has provided the most financial support to you over the previous 12 months. Most likely, this is the parent who claimed you as a dependent on their tax form.
What if my parents are separated or not married but still live together?
If your parents live together, even if they're divorced, legally separated, or have never been married, then both parents will need to list their financial information on your FAFSA. This is to ensure that the entire household income is considered when determining how much financial aid a student is eligible to receive.
What if my parent remarried?
Household income also applies when you have a stepparent. So, if the parent that's helping you complete the FAFSA is remarried, then your stepparent's tax information and income will also need to be included on your FAFSA forms.
If your stepparent also has children who live in your household, remember to include them in the household size section of the FAFSA. A larger household could increase your eligibility for need-based financial aid.
When should I complete the FAFSA?
Whether your parents are divorced or not, completing the FAFSA is part of the college enrollment process, so every eligible student should apply for financial aid. As a high school senior, you should complete the FAFSA in the fall, around the time you apply to college. After all, once you get into college you need a way to pay for it, right?
Each year, the FAFSA opens on October 1. Remember to complete the FAFSA as soon as possible. Colleges will use this information when creating your financial aid offer letter for the next academic year, so you want them to have all the information they need as soon as possible. And don't forget that you'll need to complete the FAFSA for each year you plan to be in school.
Need more FAFSA assistance?
Hopefully, we've cleared up a few questions about completing the FAFSA if your parents are divorced. We understand that the financial aid process can get a little confusing, but don't let this deter you from applying for financial aid and getting help paying for school. If you have more questions about completing the FAFSA, CFNC has free online resources and answers to other frequently asked questions.
Go Back to News