College Decision Dates: What to Expect and How to Wait Without Stress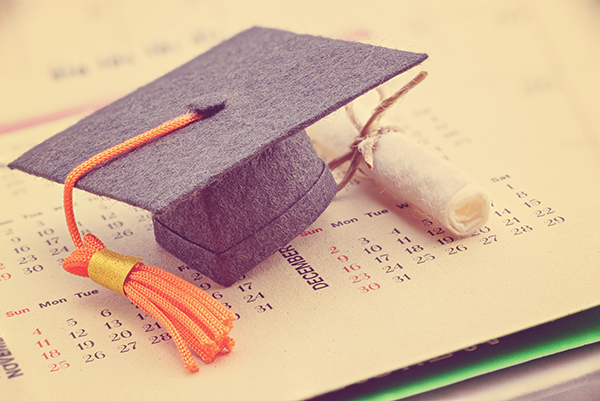 You've aced your tests, received great letters of recommendation, written (and rewritten) all your essays — and now it's time to wait. The time between submitting your college applications, receiving your offers, and making a choice by the college decision date can be agonizing.
If the wait for college decision dates has you stressed, not to worry. We've got you covered with all the tips and information you'll need to make the wait as stress-free as possible!
When Will I Hear Back? — Regular Decision and Rolling Deadlines
The date you'll hear back from each school you applied to depends on whether you're applying by regular decision, early decision (ED), or early action (EA). Most students choose to apply by regular decision deadlines, which can be anytime from December to February. Check with your specific schools to know the exact date for each school. The CFNC College Search tool also has application deadlines for each school, along with other information to help you find the right college for you. Regular decision applicants will usually receive their decisions in March.
Some schools also offer rolling admissions, which means there are no specific deadlines for applications, and colleges review applications as they're sent in. You could get your college decision in a matter of weeks!
Now that you know more about regular application deadlines and rolling admissions, let's take a closer look at the ED and EA college decision dates.
I Applied Early Decision or Early Action. How Much Earlier Will I Find Out?
When you apply to a school by the early decision (ED) deadline, your application will be due early in the fall, generally in October or November, and you can expect to hear back with the school's decision sometime between December and February. Keep in mind that ED admission is binding, which means you're required to attend that school if you're accepted.
Not all schools offer ED, opting instead to offer early action (EA) admission. While your application is still due in October or November, and you'll hear back from the school during the winter, EA is nonbinding. So, you can either say yes immediately, wait until you hear from other schools, or decline the offer if you decide to attend a different school.
How Do I Survive the Wait?
We know that we can't tell you to just relax — that's easier said than done. What we can recommend, however, is to occupy your time in other ways to enjoy your senior year. Spend time with friends and family, enjoy your favorite hobbies, and maybe try a new activity! It's especially important to keep up the hard work at school. Senioritis is easy to catch, but colleges can rescind your offer of admission based on poor second-semester grades.
Take care of your physical and mental health. As nerve-wracking as the uncertainty you're feeling now may be, the next step — going to college — is an even bigger transition. Establishing good stress management habits now will serve you well next year and throughout your life. If you're feeling especially anxious, take a walk or jog around the block. Physical activity is a great way to burn off nervous energy. You can also try a short meditation using a meditation app to guide you.
Of course, we understand that staying busy and sticking to routines doesn't always put a dent in your application anxiety. If you're struggling to put mind over matter, it might help to set some boundaries with your family, your friends, and yourself. Decide how much you want to talk about it — sometimes talking things through helps, but it may make you even more overwhelmed. Most of all, don't build up any one school too much. You applied to each of your schools for a reason, and any of them will be a wonderful place to spend your college years.
You Made It!
National College Decision Day is the day you'll need to accept an offer of admission. It's May 1 of each year. Remember: if you accepted an offer during ED or EA, the college decision date will not apply to you! If you're having a hard time choosing between multiple offers, we recommend taking advantage of any resources your potential schools are offering for admitted students, such as on-campus admitted students' days.
Ready to jumpstart the application process? Join CFNC for NC Countdown to College in October! We'll be helping high school seniors with the three most important steps for college enrollment: completing college applications, determining your residency status for in-state tuition, and completing the Free Application for Federal Student Aid (FAFSA) to help you qualify for grants, scholarships, work-study, and loans. Mark your calendar for College Application Week in October, when many North Carolina schools will waive their application fees for those who start their applications on CFNC.org. Check back regularly to see our full calendar of NC Countdown to College events!
Go Back to News