7 College Application Apps to Help You Stay Organized and Save Time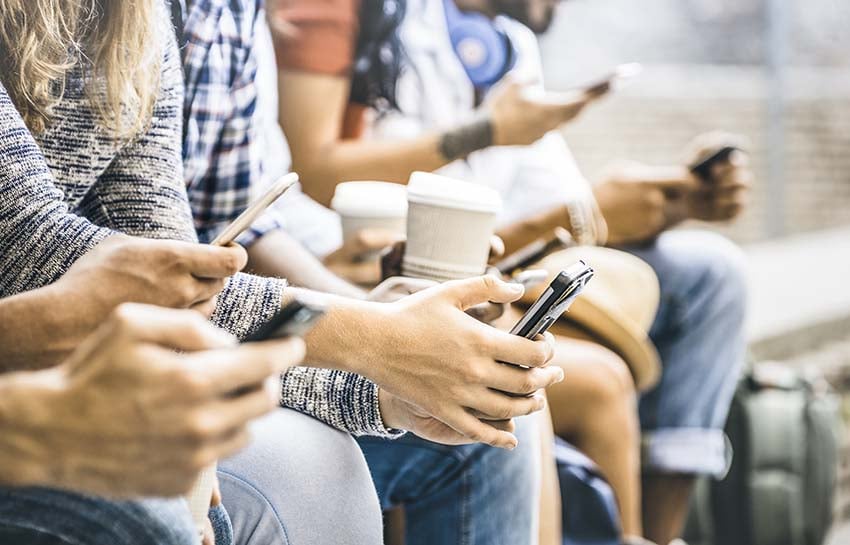 We get it. The college application process can be grueling, time-consuming, and confusing — but trust us, it's worth it. Think ahead to that precious moment when you discover a large envelope from your favorite university waiting in the mailbox, or when you open an email and read: "Congratulations! You've been accepted…".
The only way to get accepted to your first choice is to send in an application, but you don't have to be sitting at your desk to stay on top of the process. Help is at your fingertips! There are plenty of apps that can keep you organized and help you stay on track while applying for college. We're breaking down our top picks:
1) GEAR UP NC
In North Carolina, college opportunities are limitless. With so many diverse and interesting campuses across the state, it would be impossible to visit every campus in person. Perhaps you live on the coast, and you'd like to go to school in the mountains, or you may live in a rural area, but the big city is calling. Luckily, there's GEAR UP NC.
The GEAR UP NC Virtual Reality (VR) app helps future students get a first-hand look at all 16 University of North Carolina campuses. You can sync a GEAR UP VR cardboard headset to your phone, but you don't need one to use the app.
2) YouVisit
Visiting campuses is one of the most exciting parts of the college preparation process. But sometimes, it's just not feasible to see EVERY school that piques your interest. The YouVisit app allows you to take virtual tours of more than 600 campuses. It also shares details about the college or university, such as tuition, location, and student population. You can filter your searches to find the perfect place to get your degree!
3) College Hunch
If you don't even have a hunch where you want to go to school, College Hunch is the app for you. It allows you to browse and organize data on 1,000 colleges. You can build a spreadsheet that compares all the key information about your top choices. The app also helps you keep track of school admission requirements and deadlines, so you don't miss a beat!
4) Scholly Search
Searching and applying for scholarships can be just as difficult — but just as worth it — as filling out college applications. The Scholly Search app finds scholarships that are a perfect match for you, so you don't have to sift through hundreds of scholarships that don't fit you at all. The app also allows you to keep track of scholarship deadlines and applications.
5) LinkedIn
Yes, LinkedIn is a social networking site for professionals and job seekers, but why not get started now? Creating a LinkedIn profile is essentially the same thing as building an online resume. Doing so can help you organize your activities, leadership roles, and specialty courses. Download the LinkedIn app, and that information will be easily accessible and all in one place, which will come in handy every time you fill out a college or scholarship application. Plus, you can go ahead and start building those personal connections with people affiliated with your favorite schools.
6) School Mobile Apps
If you have a few favorite colleges, consider checking out their mobile apps. Most college and university apps will include campus maps, news, and directories, making it easier for you to keep up with your top picks.
7) CFNC Has it All
College Foundation of North Carolina (CFNC) makes it easy for you to keep track of your college applications (with the application hub) and apply for financial aid. The site has a mobile-friendly platform so you can organize your college planning experience on the go. It also has a customized college search engine to help you find your perfect fit, tailored scholarship filters, and real-world insights on hundreds of careers.
Get started on your college journey and open your CFNC account today.
Go Back to News