CFNC vs. Common App: What Should I Use to Apply for College?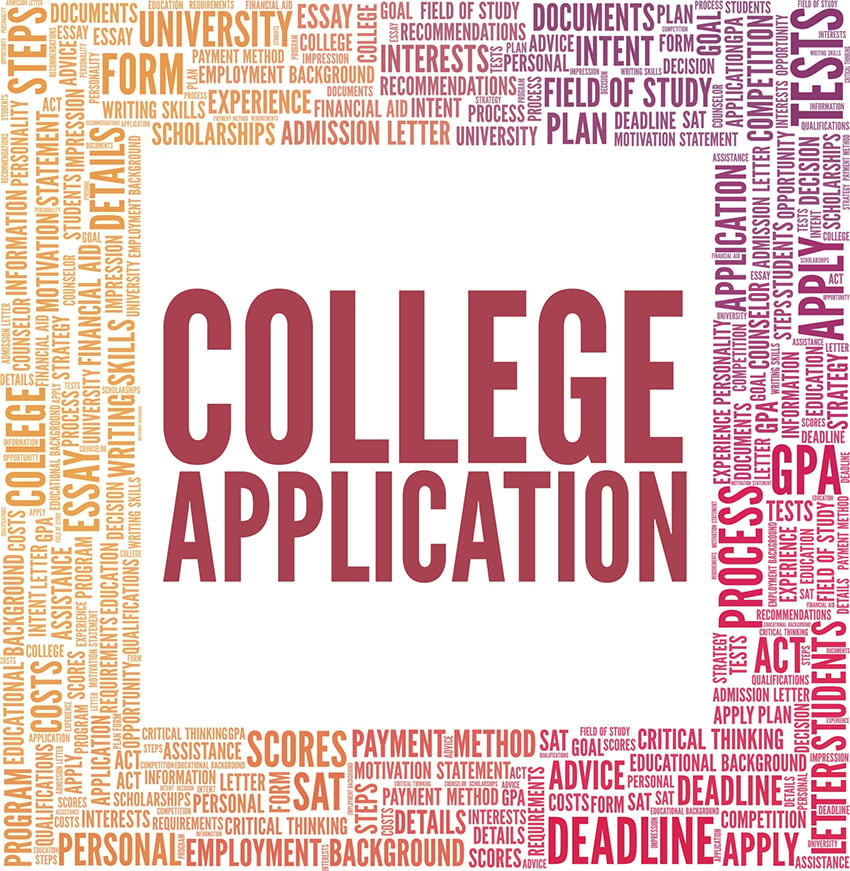 There are several online resources available to students that are designed to make the college application and enrollment process easier. Despite the intention of these platforms to provide helpful resources and tools, some students and families can find the options a little overwhelming.
One common conundrum for North Carolina students is comparing CFNC vs. Common App, or the Common Application, and deciding which tool is best for submitting college applications.
Below we break down what each tool is used for and how CFNC — a free statewide resource specifically for North Carolina students, parents, and schools — differentiates itself from the international Common App.
What is CFNC?
College Foundation of North Carolina (CFNC) is a free resource that's dedicated to assisting North Carolina students and families as they plan, apply, and pay for college. By creating a free CFNC account, you gain access to a toolbox that helps you through the entire college enrollment process, from applications and financial aid to establishing North Carolina residency to qualify for lower-cost in-state tuition and North Carolina state grants.
CFNC has planning resources to search for careers, college majors, and North Carolina colleges and universities. Once you've selected the schools you want to apply to, use the CFNC Application Hub to complete and submit your applications. The Application Hub will allow you to save your progress and will help you keep up with application deadlines and to-do items for each school. You'll also be able to send your high school transcripts for free through the Application Hub.
CFNC will also alert you when there are opportunities to save money! For example, CFNC's annual NC Countdown to College campaign in October is designed to assist seniors in high school with residency, FAFSA, and applications — the three important steps to college enrollment. It conveniently coincides with College Application Week in October, when many North Carolina colleges and universities waive their application fees when you start your application on CFNC.org.
What is the Common App?
The Common App allows students to submit the same information and materials in a common application to multiple schools. The organization has nearly 900 participating institutions in the United States and 20 countries, according to the Common App Website. Students who are planning to apply to several out-of-state schools may find the Common App is a good option.
In North Carolina, there are more than 100 two- and four-year colleges and universities, but only 26 schools in the state accept the Common App, according to the platform's website. If you decide to use the Common App, you should make sure your target schools will all accept it.
Even fewer North Carolina colleges accept the Common App for transfer students, such as students transferring from a community college to a four-year school. Be sure to do your research before selecting an application method.
CFNC vs. Common App: The Common App is Primarily Intended for 4-Year Schools
When comparing CFNC vs. Common App, note that most schools that accept the Common App are four-year colleges and universities. The Common App is also primarily intended to be used for undergraduate admissions for incoming freshmen.
Students pursuing a higher education degree such as an associate degree from a community college, a Master of Business Administration (MBA), or those pursuing online degrees will not be able to use the Common App, according to campusexplorer.com.
The Application Hub on CFNC.org can guide students through the application process at any North Carolina post-secondary school. Whether you want to pursue a two-year or four-year degree or plan to enroll in grad school, CFNC.org has the resources to help you in one convenient location.
CFNC vs. Common App: Paying for College
Once you complete your college applications, you'll want to focus on how you'll pay for college. CFNC has free online and local resources to help you complete the Free Application for Federal Student Aid (FAFSA), so you can qualify for grants, scholarships, student loans, and work-study programs.
You can also get more free money for college by searching and applying for scholarships with the CFNC Scholarship Search. If financial aid, scholarships, and savings are not enough, there is also information about the NC Assist Loan for students with a North Carolina connection.
The Common App has created a list of financial aid and scholarship resources to get you started thinking about paying for college.
Start Planning or Apply Today
Resources to help you plan, apply, and pay for college are important things to consider when deciding between CFNC vs. Common App. North Carolina students planning to go to in-state schools may find a more localized resource like CFNC to be more helpful for keeping up with state- and school-specific deadlines and other important information. It can be useful to stay organized on one website — searching for scholarships, applying to college, sending transcripts, searching career information, and completing the residency application — all in one place.
CFNC is here to support you every step of the way. You will find practice applications, a college search engine to help you find the school that meets your specific needs, financial aid assistance, and tools to keep you up to date with academic scholarships, grants, and other available funding.
Get started today at cfnc.org/apply-to-college.
Go Back to News