How Do Bridge Programs Work?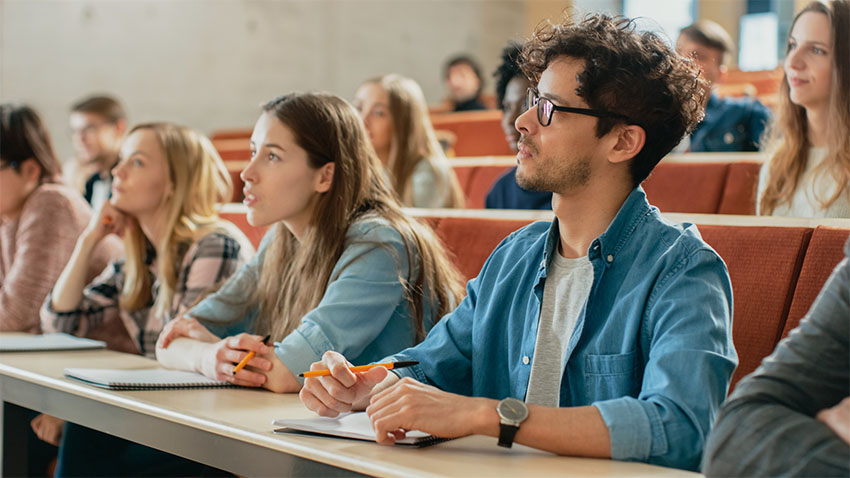 College bridge programs are designed to ease a high school student's transition to college and pave the way for long-term academic success.
There are two types of bridge programs a student might consider during the college application process: a summer bridge program to prepare students for their first year of four-year college, or a two-year community college program with a clear path to acceptance at a four-year school.
There are benefits to consider with both types of bridge programs, but many students and families don't quite understand how they work. Here's what they entail.
Community College Bridge Programs
Students who attend community college often have goals of earning their associate's degree and then transferring to a four-year school to complete their bachelor's degree. To ensure a seamless transition, many four-year universities have partnered with neighboring community colleges to form bridge programs. No student wants to retake a class or course they've already mastered, and these programs ensure their earned credits transfer schools with them as students pursue academic goals.
Benefits of a Community College Bridge Program
Some students take advantage of bridge programs so they can save money by living at home and taking courses at their local community college before transferring to complete their degree at a four-year school. Students can also use a bridge program to improve their academics if they didn't get accepted to their top-choice school during the college application process.
The bridge programs are designed to create a clear pathway to their chosen four-year school, with many universities offering guaranteed acceptance to students upon completion of the bridge programs. In North Carolina, many four-year schools have co-admission or guaranteed transfer programs with local community colleges.
How to Apply to Community College Bridge Programs
Students can research transfer programs on community college and university websites to learn about those partnerships. For example, North Carolina A&T University and Johnston Community College offer a bridge program for students who wish to transfer to the four-year school after they complete an associate degree.  Students who are accepted to the Aggie Plus Program receive career, financial aid, and academic counseling from college advisors at both schools to help them stay on track, and they enjoy guaranteed acceptance to NC A&T upon successful completion of the program.
If a student is denied acceptance to a four-year school, colleges often direct students who demonstrate potential to their partner community colleges. The letter they receive from the college will outline the process for participating in the bridge program.
Summer Bridge Programs
Many North Carolina universities offer summer bridge programs for incoming freshmen. While the description, application process, and length of these programs may vary from one college to the next, their shared goal generally is to prepare high school graduates for collegiate success at the college where they intend to enroll.
Consider the following two university programs as examples.
North Carolina Central University calls its summer bridge program the Aspiring Eagles Academy (AEA). Students must apply to be accepted to the four-week summer program. Along with their application, the program's web page says candidates' resumes must show they meet academic standards (GPA and standardized test score requirements), and they must "exhibit leadership and service opportunities, evidenced by participation in scholastic, community, and civic organizations."
The University of North Carolina at Chapel Hill offers a similar summer bridge program for incoming freshmen. The six-week program helps students adjust to Carolina by providing academic enrichment, community building, and other learning activities. In-state students who have been accepted to UNC-Chapel Hill can complete an application process. If accepted, they can earn six college credit hours toward graduation upon completion of the program.
Students interested in summer bridge programs should research opportunities on their school's website, or they can ask an admissions counselor for information. Summer bridge programs not only give students an opportunity to learn valuable information about their college and its resources, but they are also a fun way to form a community of friends before the first semester.
CFNC Can Help Students Navigate the Road to College
Each student's journey into post-secondary education is a little different. It's important to uncover the path to higher education that makes the most sense for the student's individual goals and circumstances.
College Foundation of North Carolina has a wealth of resources available to help students and their families plan, apply, and pay for college. Whether they're weighing the benefits of a two-year degree vs. a four-year degree, choosing a career path, completing the college application process, or navigating financial aid and student loans, CFNC is here to help.
Go Back to News