Where to Attend College: Pros and Cons of Out-of-State Colleges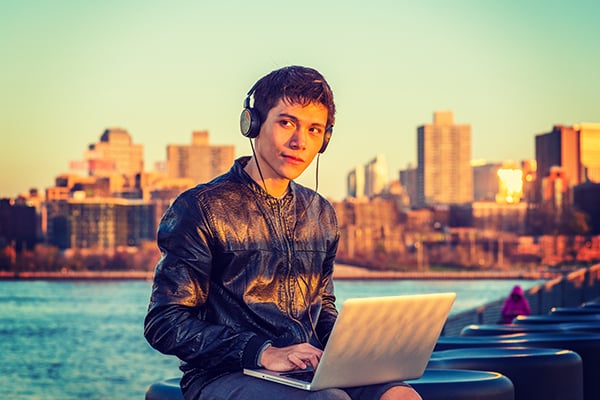 There is so much to consider when determining where to go to college: the cost, the vibe, and the location are just a few key factors. Many students want to expand their horizons when figuring out where to hang their backpacks, and for good reason. Opportunities abound for students willing to travel. Here are some benefits of out-of-state colleges.
Pros of Out-of-State Colleges
Public colleges and universities are meant to benefit students in the same state since they are supported by state tax dollars. That's why, in general, it costs more for students to attend an out-of-state college. However, there are other benefits that may entice students to leave their home state.
1) Unlimited Options
Opening your pool of schools allows you to consider institutions and programs that may not have previously been on your radar. Who knows? The right school for you may be just across the state line.
2) Specialized Programs
If you have a specific major in mind already, certain schools may offer different programs than the ones available in your state. Every school in the country has something special and unique to offer its students. There may be schools with specialized programs in your specific area of study in other states.
3) Independence
Do you yearn to spread your wings and fly? Attending a school in another state is a great way to exert your independence. Yes, there are benefits to being able to drive home on the weekend (and fuel up on homemade food and free laundry). However, living far from home forces you to depend on yourself.
4) New Friends
If you go to an in-state school, you'll likely run into other students who attended your high school. Do you want a fresh start? Do you want a chance to make new friends? Attending an out-of-state school gives you an opportunity to meet new people from other parts of the country. You'll meet students you would not have the chance to meet otherwise.
5) Career Opportunities
Just as certain schools may offer better programs in your specialty, your college's location may have more career opportunities for you upon graduation. Companies often grow in and around areas that have a big pool of graduates ready to work in their industries. Do you want to be one of those graduates?
6) Different Environment
Maybe you grew up in a rural area and want to give the big city a try, so you want to find a campus in a large metropolitan area. Or perhaps, you love to ski but live in a southern beach town. A different environment in another state may simply pull at your heartstrings, and there is nothing wrong with exploring that desire.
7) New Cultural Experiences
If you want to be exposed to unique cultures or more diversity, you may want to consider an out-of-state school. Different parts of the country attract different crowds, and a new area can open the door to new cultural experiences for you.
Cons of Out-of-State Schools
While scholarships may be able to make out-of-state schools more affordable, there is no denying this is a more expensive option for most students. And, as a young adult taking your first steps out into the real world, sometimes being closer to home may feel more comfortable.
Cost of Tuition
Public schools are less expensive to in-state students because these institutions are funded by the states — and the taxpayers who live in them. Out-of-state students are welcome, but in some cases, it's more difficult and more expensive for them to attend for this reason. According to Education Data, the average cost of in-state tuition and fees at a public four-year school in North Carolina is $7,228, and out-of-state tuition and fees average $35,800.
Distance From Home
On top of extra tuition, keep in mind the cost to travel to and from home. Whether you need to buy a plane ticket or several tanks of gas, the farther away you are from home, the more expensive it will be to visit. If you get homesick, which is not uncommon, you may want to make it easier to visit your family.
Missing Out on Exploring Your Home State
No matter what part of North Carolina you live in, you've probably never had the chance to explore the whole state and experience the different regions. Did you grow up in Wilmington and love the ocean, but wouldn't mind exploring the mountains? Do you want to explore more urban areas like Charlotte or Raleigh? North Carolina has lots of college options that will allow you to experience new communities. We have more than 110 colleges to choose from with a variety of majors and programs to study.
Apply to College
Whether you want to attend a school in North Carolina or outside of the state, CFNC can help you get there. You can use the CFNC College Search and check the box to "Search Nationally." This will help you find in-state and out-of-state schools and compare tuition costs. You can also use CFNC's college planning resources to help you stay on top of your goals and create a plan.
Go Back to News