Setting yourself up apart for success now: Resume building & Networking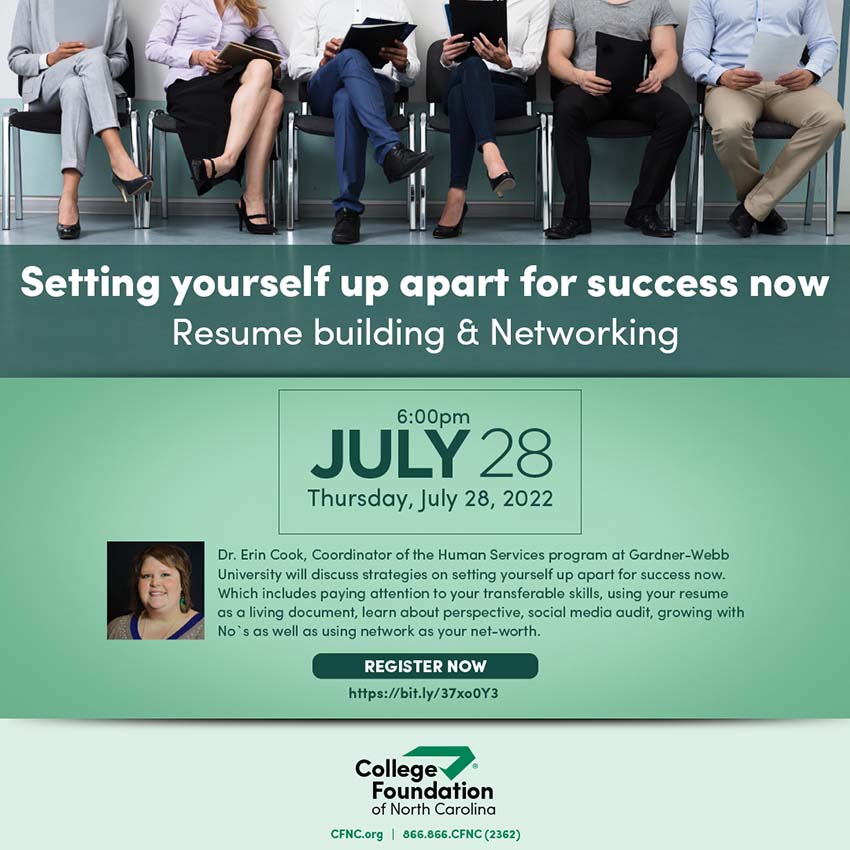 Dr. Erin Cook, Coordinator of the Human Services program at Gardner-Webb University will discuss strategies on setting yourself up apart for success now. Which includes paying attention to your transferable skills, using your resume as a living document, learn about perspective, social media audit, growing with No`s as well as using network as your net-worth.
July 28, 2022
6:00 PM - 7:00 PM
Eastern Time
This is a virtual workshop via Zoom. Registration is required. 
Registration Link: https://bit.ly/3wQG3m7
Go Back to Events