NC Countdown to College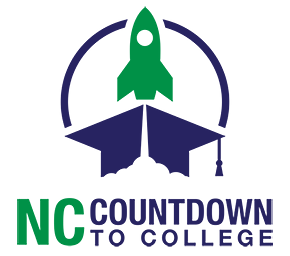 Join us for a month of live virtual events and on-demand webinars to support high school seniors in completing three important college enrollment steps: residency, FAFSA, and applications. 
Topics by week:
 
Week 1:  Imagine Your Future
Tips and resources to identify a career path and find the right college.
 
Week 2:  Preparing To Apply
Find out what you need to do to prepare to apply. Get help submitting transcripts, and completing the FAFSA and residency.
 
Week 3:  Apply
Get answers to your questions about submitting applications.
 
Week 4:  "I Applied Now What?"
Learn about the financial aid process, how to find potential scholarships, and more.

Weeks 3 and 4 are designated as College Applications Weeks. During this time (10/19/20 - 10/30/20) many NC colleges and universities will waive their application fees!!
Check here for all the latest information on NC Countdown to College 2020.
Go Back to Events