FAFSA Day: Saturday, October 23, 2021
North Carolina's Drive-In FAFSA Day aims to provide support for completing your FAFSA. Any student who needs FAFSA assistance is welcome! Bring a charged laptop OR mobile device to work on your FAFSA application. Using a mobile device? Download the myStudentAid app (Apple or Android). Consider making your FSA ID in advance so you can log in quickly. See below. You can also create the FSA ID on the spot that day.
How to Create an Account Username and Password (FSA ID)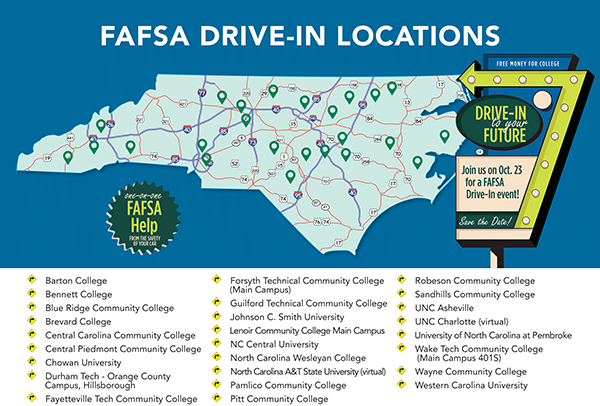 Click here for contact information.