How to Apply for Student Loans: Private & Federal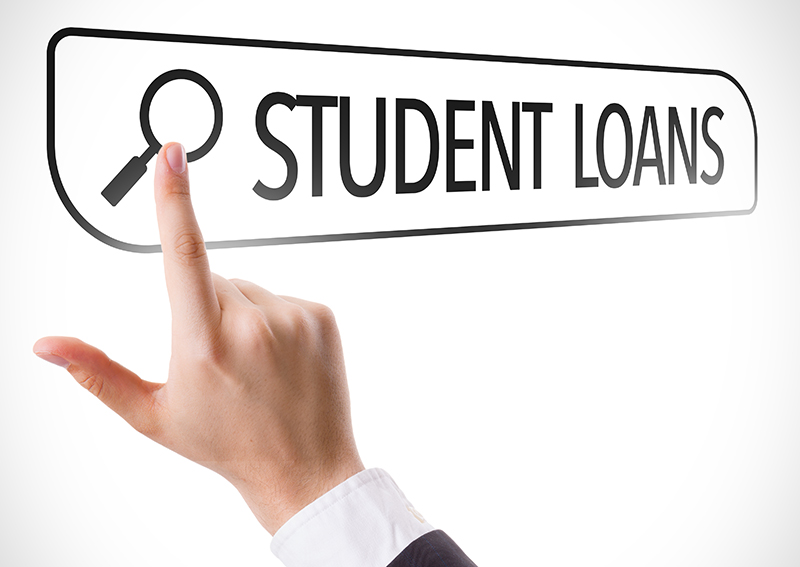 It's no secret that the transition from high school to college can be filled with confusion — both emotionally and logistically.
Each year, millions of students tackle applying for schools and selecting the right one for them, then they begin the next process, figuring out how they will pay for their education. To make a puzzling process even more difficult, many families are experiencing it for the first time without any knowledge of how to apply for student loans.
When should you apply? What options should you look for first? And how much are you even qualified to receive?
Let's answer some of those questions so that those who need student loans can avoid the most common and costly mistakes and benefit from the options at their disposal.
The Basics — The Difference Between Federal and Private Loans
The very first step when applying for student loans is understanding federal and private loans. Many students rely on both options, making it even more important to know how one may affect the other.
Federal loans are student loans from the U.S. government — specifically the Department of Education — offered based on availability and need, along with other factors. Private loans come from separate, individual lenders and have a much different process of determining qualifications or loan size.
For example, there are limits to how large a federal loan you can take and those limits have not been increased since 2008. Depending on credit history or other factors, private loans are not necessarily bound by those limits. Many private loans, however, are limited to the full cost of attendance at your particular college or university. Many students find that they need to take out additional private loans to supplement the limited federal loans.
Beyond the differences between federal and private student loans, such as qualification requirements or the repayment process, there are also differences in deadlines and when you can apply.
When Should I Start Applying for Student Loans?
The earlier, the better.
While that may be a simple rule; and true, there is still more to the equation.
Once you understand the relationship between federal and private loans, the step-by-step process becomes clearer. You should apply for private loans only after exhausting the subsidized federal loans — as well as other grants and scholarships — for which you have qualified.
Federal loan applications are more time-sensitive thanks to the availability factor of state-based financial aid. In many states, including North Carolina, state funding does run out, so you'll want to complete the FAFSA as early as possible to ensure that money hasn't been drained.
What is the FAFSA? How and When Do I Apply?
The FAFSA is the Free Application for Federal Student Aid, and it is the basis on which your federal loan qualifications will be judged. The process uses information such as your family's income and financial need to determine which loans you qualify for and for what amount.
There are deadlines to remember regarding your federal loan applications. These are generally at the end of June before the new school year begins but vary from state to state. Many states list no deadline at all, other than accepting applications "until funds are depleted."
That is why the more important date to keep in mind is the date when applications are open.
As mentioned above, state-based financial aid is provided based on several factors, including availability. The FAFSA application opens on October 1 and closes on June 30 of the next year, so it's beneficial to apply early while the most funds are obtainable rather than wait until the last minute.
Are There Deadlines for Private Loans?
While deadlines are important to monitor when applying for federal loans, there are not as many deadlines for private or alternative loans. These types of loans offer more flexibility on when and how much you can borrow. It's possible to apply for a private loan during, or in some cases even after, the semester being paid for with that money.
If you are a student in North Carolina, for instance, you would need to file your FAFSA as soon as possible to receive federal loans or other grants and awards before funding runs out. Depending on your qualifications, you may need additional North Carolina student loans and can apply for them when the need arises.
As with any loan, however, you need to ensure repayment is feasible before relying too heavily on these funds. This means thoroughly researching while preparing your finances for college. Use a loan estimator to determine how much money you need to borrow.
Investigate Your Options
There are many options available to help you finance your college experience. After completing the FAFSA and searching for scholarships, research various nonprofit or for-profit lenders to find the right fit.
The NC Assist Loan is a private student loan offered by College Foundation, Inc. (CFI), a North Carolina nonprofit organization that administers student loans on behalf of the State Education Assistance Authority. Loans are available to North Carolina residents who attend in-state or out-of-state schools; or out-of-state residents who attend eligible schools in North Carolina. NC Assist has competitive fixed interest rates and never charges fees.
If you're ready to apply for an NC Student or Parent Assist Loan, click here and apply today!
Go Back to News