How Much Will I Get for Financial Aid?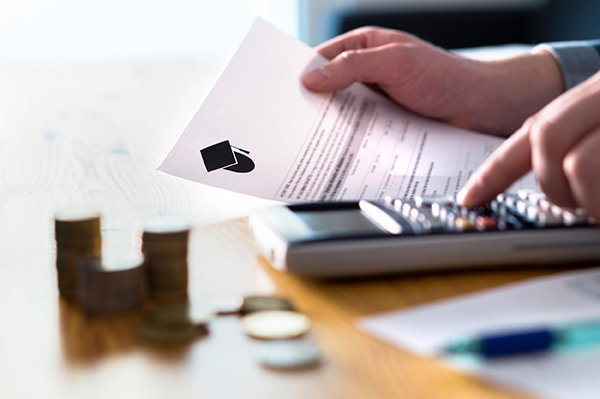 Getting accepted to college is very exciting but determining where you end up going to school may come down to finances. A financial aid offer may determine where you end up getting your diploma. A substantial financial aid package may offset a high tuition and make your dream school a reality, but how can you think that far ahead when you don't know your financial aid eligibility?
It's possible to estimate how much financial aid you might receive before you receive your financial aid award letter. This can help you anticipate which acceptance letter you want to act on.
Financial Aid Eligibility
Most students are eligible for some financial aid, and there is no income limit to qualify for federal student aid. Any student can complete the FAFSA to see if you qualify for aid.
When you complete the Free Application for Federal Student Aid (FAFSA), you're giving the federal government and the colleges to which you apply the information they need to determine how much financial aid you might receive. Federal Student Aid (FSA) is the office within the U.S. Department of Education that provides financial aid assistance in the form of grants, loans, and work-study funds.
The colleges or career schools you list on your FAFSA will calculate your financial aid and send you an offer. They use criteria from the FSA to determine your eligibility: your Expected Family Contribution (EFC), year in school, enrollment status, and the cost of attendance at your school of choice.
The Basic Formula
The financial aid staff will first figure out your cost of attendance (COA) at that school. They will then consider your EFC and subtract that number from your COA to determine how much need-based aid you can receive. To determine non-need-based aid, like a loan, the school takes your COA and subtracts any financial aid you have already been awarded.
Cost of Attendance
Your COA is an estimate of how much money you'll need to attend the school. It includes everything from tuition to room and board to books, supplies, and even allowances for childcare.
Expected Family Contribution
Your EFC is an index number financial aid staff members use to determine how much financial aid you would need to attend their school. It's calculated based on information from your FAFSA. Financial aid staff members look at your family's income, assets, and benefits, as well as the number of family members attending college in the next year, to determine your EFC. At the federal level, your total financial need is reduced by your EFC.
For example, if your chosen school's COA is $16,000 and your EFC is $12,000, your "financial need" is $4,000. That means you will be eligible for $4,000 in federal need-based aid.   In addition, your EFC is used to calculate other types of need-based aid including state grants, and scholarships or grants from the college you plan to attend. You also may be eligible for more funding through non-need-based aid.
Non-Need-Based Financial Aid
Other financial aid is available, regardless of your family earnings or assets. Financial aid staff members don't use your EFC to determine your non-need-based financial aid eligibility, which include federal and private loans and special programs like the Teacher Education Access for College and Higher Education (TEACH) Grant.
Your school's financial aid administrator will subtract scholarships and any other assistance from your COA to determine how much you can borrow for a federal or private student loan. For example, if your COA is $16,000 and you've been awarded $4,000 in need-based aid and private scholarships, you are eligible to borrow up to $12,000 in non-need-based aid.
NC Assist Eligibility
Creditworthy students from North Carolina, or from out-of-state attending schools in North Carolina, are fortunate to have the NC Assist Loan Program as a resource. NC Assist is a private nonprofit loan program funded by the State of North Carolina for students or parents of students to help bridge the gap between financial aid and the cost of college. After receiving your financial aid offer, you will know how much money you are eligible to borrow. With no fees and competitive rates, NC Assist may be the right fit to help you cover the remaining costs of college.
Get started today and apply for an NC Assist Student Loan!
Go Back to News