Financial Aid Award Letters: How to Read & Compare Opportunities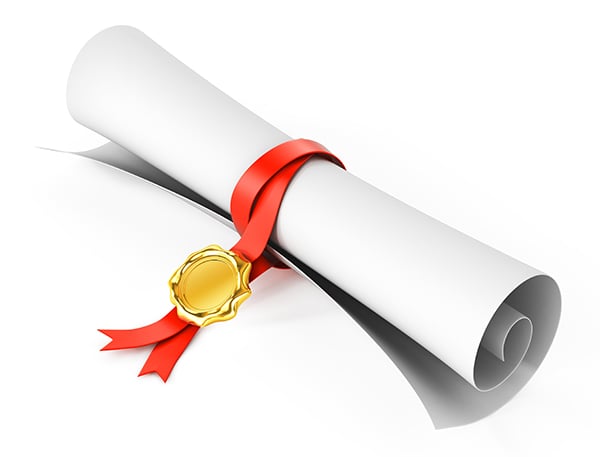 College acceptance is among the most exciting moments of a young adult's life. While it's a wonderful time of celebration, it's also time for financial preparation for students and their families. 
After accepting a student, each college sends a financial aid award letter, sometimes known as a financial aid offer letter. Unfortunately, these letters can be a source of confusion for families. There's no standardized format, and letters from some schools are more understandable than others.
The following guide can help students understand what's supposed to be included in financial aid award letters, how to find any omitted information, and how to calculate costs at each school. Understanding how to read financial aid award letters will help you make precise comparisons, so you can find the most affordable school for you. 
Key Information in a Financial Aid Award Letter
Cost of Attendance (COA)
A school's "Cost of Attendance" is a standardized number each school is required by law to calculate and share with current and prospective undergraduate and graduate students. It's the average amount students spend annually to attend the school, including tuition and fees, books and supplies, room and board, transportation, and personal expenses.
This number does not necessarily reflect your personal expenses. A college with a higher cost of attendance may ultimately be more affordable for you than a school with a lower cost of attendance; because more expensive colleges tend to award larger scholarships and grants.
Scholarships and Grants Awarded to You
Unlike student loans, scholarships and grants do not have to be paid back and they can significantly chip away at your personal cost to attend a school. In addition to the scholarships and grants awarded by the school and federal government, students should apply for as many private scholarships as possible to lower their overall expenses.  
Federal Student Loans and Work-Study Programs Available to You
The financial aid award letter should also detail any financial aid and federal student loans you're eligible for after completing the Free Application for Federal Student Aid (FAFSA).
Just like private loans and other North Carolina student loan opportunities, federal student loans must be paid back over time — with interest.
Students with financial need may also qualify for work-study programs, which are part-time jobs funded by the federal government that allow students to earn money to pay for education expenses.
Your Expected Family Contribution (EFC) 
Your EFC is a fixed number generated by the government after you complete the FAFSA. This number will be uniform on all your financial aid award letters, and it helps schools determine your qualifications for financial aid.
While your EFC is the same at each school, your financial need may vary depending on the college or university, because the cost of attendance is different at each school.
What To Do if Information is Missing
The nonpartisan think tank "New America" conducted an analysis of more than 500 financial aid award letters and published its findings in a policy paper called "Decoding the Cost of College." Out of 515 letters analyzed, more than one-third did not include cost information to contextualize awarded financial aid. Further adding to the confusion, 70 percent of the letters didn't provide definitions that differentiate various types of aid. Less than half of the schools included estimated out-of-pocket costs in their letters.
Students and families may need to do some extra research and their own math. Fortunately, there are a wealth of tools to help you fill in the blanks.
Every school offers a "Net Price Calculator" to help students understand how much money they will need to cover the financial gap left over after scholarships and grants. You can find your school's calculator using the U.S. Department of Education's search tool.
If you still have questions, contact the financial aid office at each school. They'll can answer your questions about their specific school, so you can understand all your options.
Calculate & Compare
Once you receive the financial aid award letter from each school under consideration, you can begin to break down the numbers and compare your "net" costs. Essentially, this number is the school's cost of attendance minus the scholarships and grants you've been awarded. The school with the lowest net cost for you will require the least amount in savings and student loans.
Most students face a financial gap that's not covered by scholarships, grants, and work-study programs. They fill this gap with a combination of personal savings, federal loans, and private or alternative loans.
NC Assist Loans are alternative, affordable education loans with competitive fixed interest rates and no fees for families who need to bridge the gap between when paying for college. Compare our rates to federal loans to see which options work for you. Applying online is also quick and convenient, giving you more time to focus on school.
Go Back to News