NC Countdown to College
Residency | FAFSA | Applications
Event Resources
We've put together these resources to help you complete Residency, FAFSA, and Applications during NC Countdown to College. Ahead of October, it's a good idea to become familiar with these resources and to create your CFNC.org account so you're ready to go!
Residency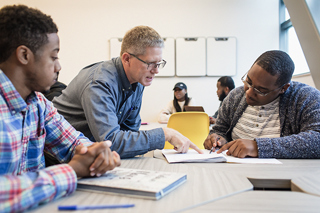 The State of North Carolina has a required online process for students to determine eligibility for in-state tuition, state grants, and certain financial aid at colleges and universities in our state. This process is hosted at www.ncresidency.org and enables a student to use one residency determination for all two-year and four-year colleges in NC. Students must use the same username and password for www.ncresidency.org and www.CFNC.org.
FAFSA
Because the Free Application for Federal Student Aid (FAFSA) is the first step to paying for college, it's important to have students fill out the FAFSA as soon after it opens in December as possible. Have the student (and parent) first create an FSA ID in order to login to complete the FAFSA. Students and parents need to complete the FAFSA with their 2022 tax information. Be sure students check the Student Aid Report (SAR) after as it contains any errors that may need to be corrected! The FAFSA may seem daunting, but there is help available!
Finish the FAFSA! – High school counselors, you can track the FAFSA completion progress of your students. For more information, contact [email protected]
Applications
The third component of NC Countdown to College is helping students submit applications for admission. College Application Week is October 16 - 20. We invite your school to participate by holding an event to assist students. During this week, many North Carolina colleges and universities waive their application fees. Qualifying students can use the College Board, ACT, or NACAC fee waiver for institutions not waiving their application fees. Register your school to receive event updates, technical recommendations to ensure your school is prepared, and tips for event success.